Excel for Business Analysts
In this free online course, learn about specific functions, and formulas that will help you to conduct business analysis
Publisher:

SimonSezIT
In this free online course, Excel for business analysts, you will learn some of the most popular and useful functions in excel for business analysis. You will learn how to use Excel functions such as VLOOKUP, HLOOKUP, XLOOKUP, INDEX and IF function to perform better business decisions. This course is ideal for those who want to get practical skills in Microsoft Excel and make compelling business reports.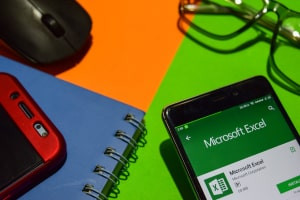 Duration

3-4 Hours

Accreditation

CPD
Description
Excel is one of the most popular tools used by companies for various business operations such as financial reporting, business analysis, performance management and budgeting - to name a few. Throughout this course, you will learn some of the basic formulas used in Excel for business analysis. This will include formulas like SUM, COUNT, AVERAGE, COUNTA, MIN, and MAX with practical examples. Do these formulas make sense now? If not, this is definitely the course for you! We will also discuss the difference between relatives as well as the absolute reference in cells. In addition to this, you will look at when and how to use a relative and absolute reference in excel to do your business calculations more effectively. The course then describes how to perform merging and looking up data functions in Excel in more detail. 
As daunting as this may feel if you're not particularly Excel-confident, this course breaks everything down very easily and the best part of it is - you can go at your own pace. When analyzing business data, you may need to combine all the information from multiple worksheets into one. There are many different ways to gather data from multiple tables and worksheets into one with the help of Excel functions such as VLOOKUP, HLOOKUP, XLOOKUP, INDEX and MATCH and this course will teach you how to use these functions quickly and effectively. This course will also teach you how to use Excel's IF functions in detail. IF functions are the next most important function in Excel that performs logical calculations and builds powerful worksheets for your business data. The IF function in Excel will help you compare the logical results between two values. We will also look at some practical examples and implementation of IF functions in different data sets. Furthermore, you will also take a look at different variations of IF functions such as SUMIF, COUNTIF, IFS, IFERROR and IFNA. This course will help you learn how to make compelling worksheets and analyze your business reports with the help of IF functions and their variations.
The course then describes how to organize and prepare your data for business analysis. Wrong format and inconsistent values in your data can have a bad impact on your analysis and cannot give you the desired results. The data preparation process will include cleaning and formatting data in an accurate format so that you could achieve your results and make better decisions. This course will help you understand how to implement data cleaning and formatting tasks with the help of Excel functions such as CONCATENATING, FLASH FILL COMMAND, and formatting data as TABLE. With these functions, you will be able to prepare your data in the right format and will make better business reports in Excel. This could be useful for students trying to obtain practical knowledge of Excel or employed people who need help in making more reliable business analysis reports in Excel. So, why wait? Start this course today.
Start Course Now