Ethical Hacking; Routing Protocols and Penetration Testing
Learn about network penetration testing and common routing protocols in this free online course.
Publisher:

NPTEL
This free online routing protocols and penetration testing course is designed to help you learn more about routing protocols. The course gives you some great insights into routing protocols like Broader Gateway Protocol (BGP), message types in BGP and IP version 6. By the end of the course, you will be much better equipped with the understanding of routing protocols and network vulnerability scanning using Nessus and other software.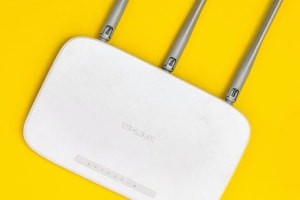 Duration

1.5-3 Hours

Accreditation

CPD
Description
This course will begin by introducing you to routing protocols. You will get to learn about packet delivery options and routing methods. You will also learn about IP version 6 and some examples of how routing works in real-time. Routing is an important component of networking. Therefore, it is important to gain a full understanding of the concepts ab initio.

The course then moves on to show you a practical demonstration of ethical hacking using Kali Linux. You will learn how to set up your own lab environment using VirtualBox and Kali Linux to demonstrate ethical hacking. You will also be introduced to Passive Reconnaissance, and learn that passive reconnaissance or information gathering is done using Netcraft, Google search, or email harvesting.

Finally, you will learn about the Metasploit framework. You will learn how to use the Metasploit framework to penetrate different operating systems like Windows XP, Windows 7, other versions of Windows, other operating systems such as Linux and how the Metasploit is used for penetration testing. You will then learn about man-in-the-middle attack using the concept of sniffing via Address Resolution Protocol(ARP) poisoning. Start this course today, and increase your knowledge base in the field of routing protocols and penetration testing.
Start Course Now