Diploma in Plumbing Studies
Learn all you need to know about important plumbing processes and procedures with this free online plumbing course.
Free Course
Did you know that the very first plumbing was built in the Indus Valley Civilization in 2600 BC? Since then, a lot has changed in this vital trade, and now a knowledgeable plumber is responsible for installing a safe and efficient plumbing system which reduces the spread of diseases and improves sanitation. This makes plumber very valuable professionals. This course will quickly introduce you to the plumbing profession and skills that go with it.
Take this certificate on your own.
Start now and learn at your own pace.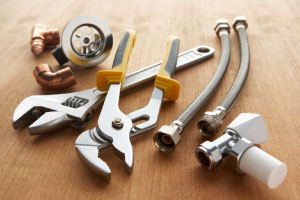 Description
This course begins with an introduction to plumbing, where a brief history of plumbing from the ancient to modern times is discussed. You will then learn the importance of plumbing as a profession as well as the typical skill set of a plumber. You will also tackle the subject of personal protective equipment, safety signs, plumbing tools, and the basic tool safety practices adopted and used by plumbers on a job site.
Then, you will look into the materials that are used to make plumbing pipes and fixtures. You will learn the features and the advantages as well as the disadvantages of using materials such as plastic, copper, cast iron, carbon steel, and Corrugated Stainless Steel Tubing(CSST). You will also study the major components of a drainage system, the health issues related to the improper installation and maintenance of DWV systems, and water purification process in water treatment plants.
This Diploma in Plumbing Studies course will be of great interest to professionals who want to learn more about plumbing and the advancements made in the trade. Learners who are interested in knowing how the plumbing system works will also benefit from the information provided in the course. Acquiring these skills and knowledge sets will be invaluable for your career, so check out this free online plumbing course today and boost your abilities in just a few short hours!
Start Course Now
h