Diploma in Organizational Design and Management
Gain advanced skills in business management and design to boost your organization's growth with this free online course.
Publisher:

NPTEL
Managers are always on the lookout for ways to harness their teams and companies to ensure success in the long run. One of the ways they achieve this is by seeking more knowledge and acquiring skills to be able to implement up-to-date strategies that will keep their businesses thriving and effective. Take this free online course to acquire this knowledge, become a proficient manager and drive your organization to success.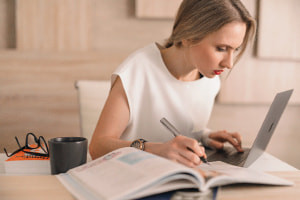 Duration

6-10 Hours

Accreditation

CPD
Description
Today's managers are expected to be good at running their teams. A well-run team means a well-run company and that is something all managers strive for. If teams are effective and stable then growth, as well as longevity, is assured. These goals are so essential that they must be met for an organization to be able to grow. And they can only be achieved by applying suitable design structures and strategies, effective management skills and implementing policies to control staff and organizational activities. This free online diploma course on organizational design and management will provide you with the skills you need. You begin by evaluating the various power-control assumptions about decision making in an organization. Subsequently, you will learn to distinguish between power and authority and describe several ways individuals or groups gain, exert, and sustain power in an organization.
Next, the common elements of organizations will be discussed. You will learn about the five basic structural configurations, as well as the reasons why there should be a limited set of structural configurations in an organization. Max Weber's bureaucracy will be analyzed, examining both its advantages and disadvantages, as well as the reasons why bureaucracy is still in use today. Then you will study the reasons why managers seek environmental control, the two classifications of strategies they use to gain such control and come to understand how these strategies work and when to apply them. You will examine the types and models for organizational change, along with examples of these models for managing change. The three-step change process, as well as tactics for dealing with resistance to change, will be discussed. Also, the two forms of innovation will be studied. You will consider organizational conflict, a few ways it can be defined, several sources of conflict and factors that enhance conflict potential.  
Finally, you will be introduced to organizational culture, evaluating its definition and key characteristics. Understand how it is created, sustained and transmitted. After that, culture will be further examined, with discussions on its manageability, and explanations of how it affects the success of mergers and acquisitions. Furthermore, you will look at changes in organizational culture, identifying the conditions and steps to take to ensure a successful implementation of culture change. The evolution of organizations will be analyzed, explaining why they seek growth as well as how they grow. You will be able to contrast growth and decline, and study the potential problems faced during the declining stage, along with some techniques available for preventing negative outcomes at this stage. Are you worried that you don't possess adequate knowledge about business structures and configurations to boost your business's success? Are you in doubt and don't know how to effectively manage and take advantage of your organization's environment for it to achieve its goals? Waste no more time and take this free online course to learn about ways to solve these problems and ensure your business's stability and longevity. Start this course today.
Start Course Now