Diploma in Modern Project Management Theory and Practice
Learn the skills of an effective project manager with this modern project management theory and practice course.
Publisher:

Saylor Academy
Handling a project efficiently requires impeccable project management skills which are developed through continuous training. Using the Project Management Institute's Book of Knowledge, along with core Project Management theory, this Diploma in Modern Project Management will teach you how to deliver projects on time and under budget. This essential knowledge will give your project management career, and your résumé, a solid boost.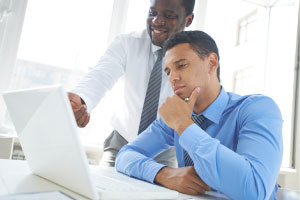 Duration

10-15 Hours

Accreditation

CPD
Description
In this free online project management course, you gain a strong understanding of modern project management theory and practice, as well as learn the key skills of a project manager. You will first study project profiles, project phases, and project organization. You will then learn about managing and meeting client expectations and working with individuals and teams on projects. You will also look at the main communication technologies that are really useful in projects.
Next, you will learn about the project start-up, project time management, and how to estimate and manage project costs. You will also be introduced to quality control in project management and the essential procurement processes for firming up relevant contracts with suppliers. You will then learn how to ensure that each supplier meets all the necessary requirements, and how to conduct the closure phase. Here, you will be shown how to gather all the key statistics, summarise these statistics, close out the supplier contracts, and archive all the key documents.
The success of a project depends on many things. One of them is an efficient project manager. This project management training course will be useful to anyone considering a career in the field of project management, as well as project management professionals who need to refresh on the important principles of modern project management. So why wait? Check out the course today, and bring your project management skills to the next level in no time.
Start Course Now