French one of the most spoken languages in the world, a powerful language of business, and a beautiful language to learn. Whether you want to travel through France, improve your French for school, or impress a special someone with the "language of love," in just 15 hours this free course will teach you the most important aspects of French, from French numbers and grammar to French phonetics, accents and social conversations with friends.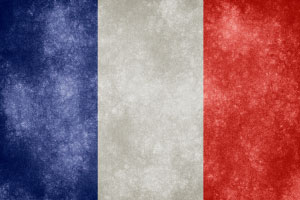 Duration

10-15 Hours

Accreditation

CPD
Description
The course will first teach you French vocabulary for greeting people, introducing yourself, and talking about your studies or your background. You will then learn core French language skills including numbers, time, and dates, and how to talk about the weather. The course will then teach you key French grammar and vocabulary for speaking about important topics, including how to pay your bills, order food, apply for a job, and speak about your profession.
The course will then give you the vocabulary you need to have light and easy social conversations with new friends, including how to talk about your hobbies, your home, your fashion style, and your family. Throughout the course you will receive essential guidance to speaking and listening to the French language with a phonetics section in each module that covers the pronunciation of the alphabet, French accents, and vowels. By the end of the course, you'll have a strong grasp of the French basics, and be much more ready for your first perfect French conversation.
Learning a language is a journey. First, you have to learn the basics, and you have to learn them well. Getting the foundational stuff right means that the rest of your journey will be less stressful and more successful. So, make a strong start with this course on essential French, and in less than 15 hours you'll be one big step closer to being a fluent French speaker, or just making your next trip to France that little bit more enjoyable. Bon voyage!
Start Course Now