Diploma in Clinical Nursing Skills
Learn crucial clinical nursing skills and knowledge of anatomy and physiology for treating diseases and disorders.
Publisher:

MEDCoE
Nurses play a crucial role in today's healthcare system. This course teaches essential nursing concepts, from anatomy and physiology to clinical nursing skills, which are necessary for treating a variety of conditions and disorders. Along with reviewing important concepts used in the nursing profession, the course also teaches the duties and responsibilities nurses have for ensuring their patients a comfortable recovery.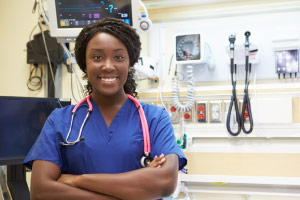 Duration

10-15 Hours

Accreditation

CPD
Description
The course covers essential knowledge and skills used within the nursing profession. First, you will be given a simple runthrough of human anatomy and physiology, in order to understand the pathophysiology of different conditions that affect systems of the body. Next, you will learn about the different diagnostic procedures nurses use for singling out conditions. This will help you deliver competent nursing care for patients suffering from a variety of different diseases and conditions.
Next, you will learn about common and important conditions a patient may suffer from, ranging from cardiovascular problems to conditions in the nervous system, and including hypertension, multiple sclerosis, and diabetes. Here, you will learn to identify symptoms and recognize abnormalities in diagnostic readings. The course will then discuss some of the most common pharmaceutical interventions used to treat different conditions. Here, you will learn about the most common side effects, adverse reactions, and the pharmacokinetics of particular drugs.
This course is a perfect study-aid for both student nurses and practicing nurses looking to develop their careers, and can also be used as a refresher by registered nurses with several years of experience. By the end of the course, you will have boosted your nursing skills and be aware of the best practices conducted in top healthcare facilities today. So get started today and get a quick upgrade to your nursing ability.
Start Course Now