Diploma in Business and Legal Studies
Learn about important business management and legal system procedures with this Diploma in Business and Legal Studies.
Publisher:

XSIQ
This free online Business and Legal Studies diploma teaches you about key areas of business and law, such as corporate management, human resources management, operations management, accounting, and the adversary system. For both businesses and managers understanding the law around their business is essential for long-term success. Start this free online course today to familiarise yourself with the legal obligations of doing business.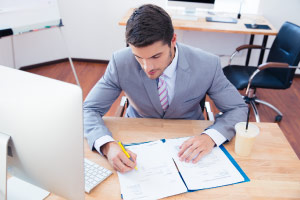 Duration

10-15 Hours

Accreditation

CPD
Description
This business course will begin by discussing the characteristics of large-scale organizations, the functions of management, and the most important business environments. You will then learn how to use key performance indicators (KPIs) when evaluating organizational performance. Next, you will study management structures and objectives, the four main management styles, and the skills and competencies needed for effective management. You will also learn the different styles of management as well as how to handle and implement organizational changes.
Next, you will cover the most essential aspects of human resource management such as the roles and responsibilities of managers and the importance of organizational objectives. You will also study the employment cycle, employee relations, and how to handle changes within the organization. Finally, you will take a look at financial accounting, the main types of laws and how they are created, the adversary legal system, and important legal procedures.
By taking this online business course, you will gain vital knowledge of the business world and the main aspects of business management. The course is ideal for business owners and managers who want to gain comprehensive knowledge of the business and legal system, and will also be very valuable for those who are considering a career in HR and business management. So why wait? Check out the course and give your career a boost today!
Start Course Now
h
Need Some Help?
What is a diploma in business law?
What are the best free online courses in business law?
How much does an online diploma in business law cost?