Diploma in Accounting - Advanced Controls and Transactions
Learn professional accounting controls and processes for free, and make recording business transactions easier today.
Publisher:

Global Text Project
This free online Accounting diploma teaches you about Controls and Transactions. In accounting, controls help to reduce error rates and fraud, as well as ensuring that procedures are completed in a consistent and rigorous manner. This course will teach you about advanced controls, as well as the the different transactions, processes, and controls used to record typical business transactions from billings to financial reporting.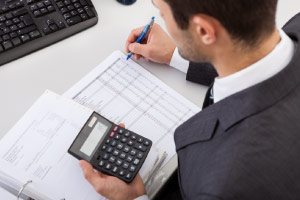 Duration

6-10 Hours

Accreditation

CPD
Description
This accounting for merchandising course will first show you how to handle sales returns, discounts, and freight charges. You will then learn how to work out the cost of goods sold, keep track of inventory using the periodic and perpetual methods, calculate the value of the inventory, and record necessary adjustments in associated journal transactions. The importance and use of the quick ratio will be clearly explained, and soon you will know how to process all the main transactions within a merchandising business.
Managing the cash assets within a company can be tricky, so this free accounting course teaches you how to manage the checking account, petty cash transactions, and the associated document flow. You will also learn how to manage accounts receivables, from calculating the provision for uncollectible accounts to the use of aged analysis. Here, you will also be shown how to make provision for both the known and unknown liabilities as well as how to use payable notes for short term finance.
Are you ready to learn more about the inventory accounting methods as well as the transactions and controls commonly used in a merchandising business? This diploma course will teach valuable knowledge to entrepreneurs and business professionals who would like to better understand what's involved in the accounting aspects of their business. It is also perfect for any learner interested in taking up accounting as a future career. So check out the course, and boost your accounting skills today.
Start Course Now