Data, Databases and Mining
Learn how businesses can gain a competitive advantage through data with this free online course.
Publisher:

Saylor Academy
This free online course explains the importance of data and knowledge to an organization. It describes the lifecycle of data in the wisdom hierarchy and how knowledge management can be used in business intelligence. By the end of the course, you will be able to describe the flow of data through the information ladder and its role in organizational growth. Start your learning journey on the uses of databases and data mining today!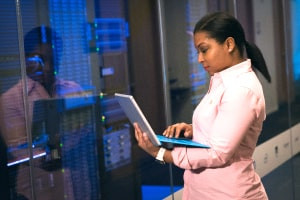 Duration

3-4 Hours

Accreditation

CPD
Description
This practical course begins with definitions and explanations of organizational data, information, knowledge and wisdom. You will be taken on a brief tour through the information ladder using the Data, Information, Knowledge, Wisdom (DIKW) Pyramid, also commonly known as the information or data pyramid. This is followed by a discussion on relational databases and how to design a database. You will learn about creating table relationships within a database and database normalization to avoid redundancies. The course touches briefly on Structured Query Language (SQL) and the types of database models, such as the hierarchical database model and document-centric model. You will learn about database management systems (DBMS), their different types and their role in data management. Concepts such as big data and enterprise databases will also be covered.
Next, the course elaborates on the benefits of data warehouses, their functions in data management, the criteria of setting them up and the two approaches to data warehouse design: bottom-up and top-down. The course goes ahead to explain the concept and processes of data mining, followed by a brief discussion of how data warehousing and data mining lead to business intelligence and business analytics. Finally, the course discusses the process of knowledge management and explains how knowledge management relates to decision making and strategic management.
By taking this course, you will understanf the relationship between organizational data, information, knowledge and wisdom. The connection between data and organizational growth and development will be hihglighted. You will learn about the importance of good data and database handling practices and its impact on knowledge management, business growth and success. This course is ideal for anyone who wishes to learn more about organizational data, information and knowledge management. Start this interesting learning journey today.
Start Course Now