Critical Facility: Power Supply Management
Learn about critical operations focusing on the supply and management of electricity for critical equipment.
Publisher:

NCMCO
This free online Critical Facility course will teach you about the safe and efficient maintenance and management of power supply systems. All of society relies heavily on electrical power and power supply facilities to live their lives and manage their operations. This free online course will teach you about power supplies, power distribution systems, and distribution preventative measures in clearly and effectively.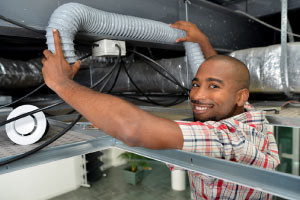 Duration

1.5-3 Hours

Accreditation

CPD
Description
This course will first introduce you to the five key elements of Critical Operations and the possible threats that put those operations at risk. You will look at the different sectors of Critical Infrastructure and the three phases of crisis management. You will study electricity, voltage, electrical current, and amperes. You will also study single-phase and three-phase power as well as the most common sources that provide utility power.

You will then study Uninterruptible Power Supply (UPS), Load Bus Synchronization (LBS), and the important critical operation battery systems including switchgear batteries and control panels to name a few. This Power Supply Management course will then the discuss power distribution unit (PDU), closed transition transfer switch (CTTS), and static transfer switch (STS). You will learn the function of an automatic transfer switch (ATS), interlock, over-current protection, and protective relays. Finally, you will look into power distribution preventive maintenance.

Understanding the fundamental concepts related to power is a concern of every individual dependent on power sources, especially those who want to make a living by maintaining power distribution components. With an understanding of the different types of natural and alternative power sources as well as power distribution topologies, you will learn how to maintain power sources like the back of your hand. Start your next learning journey, today.
Start Course Now
Need Some Help?
What is facility management?
What are the best free facility management courses?
How much does an online drugs and alcohol abuse course cost?