Creating Meaning for Employees
Gain better insight into how to create a meaningful and motivational company culture with Janice Fraser.
Publisher:

Stanford
This free online creating meaning for employees course features Janice Fraser, the CEO and co-founder of Adaptive Path, an experience design consultancy firm based in San Francisco, California and Austin, Texas. In this course, she talks in detail about how important the culture of a business is for its success. You will learn that a productive culture is one where managers create meaning for their employees, and a whole lot more.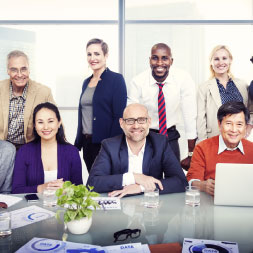 Duration

1.5-3 Hours

Accreditation

CPD
Description
This course begins by teaching you how to create meaning in your company or business. You will learn how to choose your partners based on who you want to go through the rough times and make difficult decisions with. You will learn that failure and success are all part of the way of life of being an entrepreneur, and that failure can lead to success. In addition, you will look into Janice's outlook on culture as the software of a company.

You will then learn the importance of creating meaning for the people who are making your entrepreneurial venture go right for you as well as for the world. This course will discuss why effective decision making is important to any management and leadership position. You will learn to align responsibility, accountability, and authority in an organization. You will also learn that having different people with different expertise in your organization can help you come up with different ideas helpful in achieving success.

Janice Fraser is an experienced entrepreneur and her valuable insights and business advice will be useful for every entrepreneur. She will stress the importance of protecting the culture of a business and aligning a business that allows employees to fulfil work which they excel at. Upon the completion of this course, you will have a better understanding of how to create a successful business culture which has meaning for all employees.
Start Course Now