Completing the Accounting Cycle
Learn how to assess and complete the accounting cycle and understand the information contained in the worksheet.
Publisher:

Global Text Project
This free online accounting course will teach you how to assess and complete the accounting cycle, and how to understand the information contained in a worksheet. In this course you will study the processes used to close accounts at the end of an accounting period, from creating a worksheet that facilitates the generation of the Income Statement and Retained Earnings statement to the generation of the Balance sheet, and more.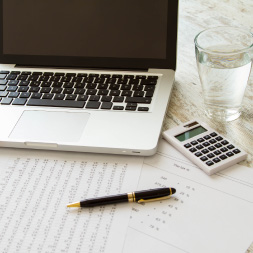 Duration

1.5-3 Hours

Accreditation

CPD
Description
This course begins with a discussion on the worksheet. You will learn that an accounting worksheet is a tool that helps bookkeepers and accountants complete the accounting cycle and prepare year-end reports such as unadjusted trial balances, adjusting journal entries, adjusted trial balances, and financial statements. You will study the accounting closing process, also called closing the books, which is required in the preparation of accounts for financial statements and the start of the next accounting period.

You will then look into manual and computerized accounting systems, the history of accounting systems, and the impact of computerization on the process. This course will also discuss the classified balance sheet which is a financial statement that reports asset, liability, and equity accounts in meaningful subcategories so that readers can find it easy to understand. You will also look into the current ratio which is a liquidity ratio used to measure a company's ability to pay short-term obligations or those due within one year.

Accounting is a system of recording and summarizing business and financial transactions. Upon the completion of this course, you will be familiar with the preparation of a worksheet for a service company, the steps in the accounting cycle, the preparation of an income statement, the statement of retained earnings, the balance sheet, the preparation of a post-closing trial balance, and more. Sign up for this course and gain a thorough understanding of the accounting principles today!
Start Course Now