Cognitive Processing and Language Acquisition
Do you understand the complex processes involved in cognitive processing and language acquisition?
Publisher:

NPTEL
In this free online course, learn about cognitive processing and the processes involved in language acquisition. Study the technical definition of 'language acquisition' and the concept of 'modularity'. The associative chain theory, which states that a sentence consists of a chain of association between the individual words in it, will also be analyzed.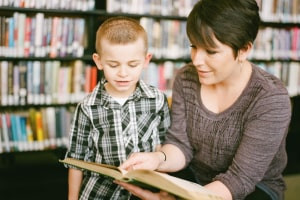 Duration

4-5 Hours

Accreditation

CPD
Description
What is the relationship between cognition and the acquisition of language? In this comprehensive course, you will explore phases in the development of psycholinguistics, as well as the word superiority effect (WSE) and the symbolic communication systems that animals possess. All the demonstrations, problems, examples and assessment questions in this instructor-led video-based course have been created to provide you with a solid foundation to understand how we think and communicate.
The material begins by introducing you to the definition of 'language' and the different language systems that exist. Then, the probabilistic view concept, which states that the category structure that children develop reflects the kinds of language that the child is exposed to, will be discussed. You will also explore dyslexia, which occurs when an individual has a problem reading, even though they are otherwise intellectually and behaviorally typical and have had proper instruction and opportunity to practice reading.
Next, tackle Green's inhibitory control (IC) model and the eye-brain lag. You will gain insight into the historic background of psycholinguistics, the evolution of language and discover the importance of understanding the processes involved in reading. Finally, you will study language comprehension, cognitive processes in reading, and aphasia (an significant impairment that affects the production or comprehension of speech and the ability to read or write). Psycholinguistics or the psychology of language is an absorbing discipline that is helpful to speech therapists, remedial teachers and even those working with the elderly.
Start Course Now