Business Intelligence and Knowledge Management Systems
Learn about business intelligence and knowledge management systems, and give your professional development a real boost.
Publisher:

Global Text Project
Business intelligence theories and knowledge management processes enable modern professionals to capture, handle, and distribute large amounts of information throughout their company. Doing this allows each member of staff to work to the highest efficiency and quality. These are powerful tools. In just 3 hours, this course will show you everything you need to know about them, so you can bring your business and your career to the next level.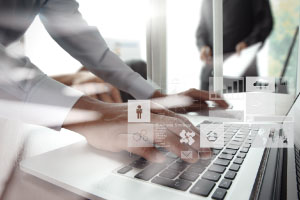 Duration

1.5-3 Hours

Accreditation

CPD
Description
This course will give you a full and clear run through of business intelligence and knowledge management systems, explaining both in a step-by-step manner. The course starts with business intelligence. You will first learn about the theories and methodologies of business intelligence which allow a company to handle large amounts of data and information. You will then be shown how these theories and methodologies can be used in a practical way to assist managers with decision-making.
Next, the course will teach you everything you need to know about knowledge management systems. You will be shown the processes these systems use to capture, store, retrieve and distribute the knowledge of individuals in a business for use by others in the business. The course will then show you precisely how these systems improve the quality and efficiency of decision-making across the firm. Finally, you will be given a clear overview of the three main steps involved in the official process of decision-making.
By the end of the course, you will have a strong understanding of the most important business intelligence theories and knowledge management systems used to assist decision-makers today. If you are an aspiring manager, executive, entrepreneur, or business professional, these skills are essential for bringing your company, and your career, to a truly professional level. This course will lay out everything you need to know in just 3 hours, so by the end of the week you'll have received an excellent boost for your professional development.
Start Course Now
Need Some Help?
What is business intelligence?
What are the best free online business intelligence courses?
How much does an online business intelligence course cost?