This free online Chinese language course teaches you the vocabulary and grammar required to talking about yourself in Mandarin. You will study the difference between traditional and simplified Chinese, and learn how to use a Chinese dictionary. If you are travelling to China for work or leisure, are working with Chinese colleagues, or just have an interest in the Chinese language, you will doubtlessly find this course both interesting and useful.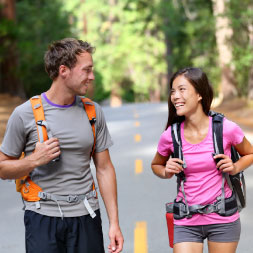 Duration

1.5-3 Hours

Accreditation

CPD
Description
Building on the 'First Contact' course you will learn how to say more about yourself, from stating where you are from and what languages you speak to telling others what you are studying and describing your family. When talking about age you are introduced to numbers. You will also learn about the formation of the written Chinese characters, the types of strokes and the order in which the strokes are placed, the formation of words and the different styles of writing.

The difference between Simplified and Traditional Chinese is briefly explained as well as how to use a Chinese dictionary. Words and phrases are presented via audio, Chinese script, Pinyin and English to facilitate learning. The content is broken down in key terms, vocabulary. There are also video clips accompanied by a transcript and translation with key cultural and grammatical points being highlighted and explained.

This Chinese language course will be of great interest to anybody wanting to travel to China, either as a tourist or for business, business people who have regular contact with Chinese colleagues and for any learner who has an interest in speaking or reading Chinese.
Start Course Now