Applied Operations Management - Aggregate Planning
Discover how aggregate planning techniques can help optimize your organizations' operation time and production costs.
Publisher:

NPTEL
This free online Applied Operations Management teaches you about Aggregate Planning practices. Aggregate planning is commonly used by businesses to match supply and demand for output over a medium time range of time, usually up to 12 months in the future. The course will teach you how to quantify materials and other essential resources that need to be procured, so that the total cost of your company's operations are kept to a minimum.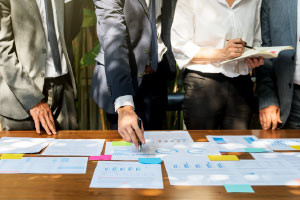 Duration

1.5-3 Hours

Accreditation

CPD
Description
This course will first introduce you the concept of aggregate planning and its use in medium-term planning in businesses. You will study the costs that are used to calculate the minimum production capacity and production cost, the tabular method, and linear programming which can help you achieve the best outcome such as maximum profit or lowest cost. You will learn the strategies to help your company cope with demand fluctuations as well as the costs that are relevant to aggregate production planning.

You will then look at the Transportation Model method of aggregate planning which can be used to obtain aggregate plans that would balance capacity and demand as well as the minimize costs. The course will also discuss the criteria that need to be met when formulating the aggregate planning problem so that the transportation model can be used. You will also make a comparison and contrast the Transportation model with other aggregate planning methods.

Your organization's business plans can be finalized with the help of a demand forecast. By learning aggregate planning, you can work from the final sales unit to the raw materials required over a medium-range period of 6 months to 18 months. This Applied Operations Management - Aggregate Planning online course will teach you how to break down labor, raw material, working capital, etc. so make sure to check it out and help your organization reach its business goals!
Start Course Now