An Introduction to Tissue Engineering and Scaffolding
In this free online course, learn about the basics of Tissue Engineering and the role of Scaffolds in Tissue Engineering
Publisher:

NPTEL
This free online course discusses the basics of Tissue Engineering and the role of Scaffolds in Tissue Engineering Applications. You will learn about the historical development, interdisciplinary nature and the various methods and challenges pertaining to Tissue Engineering. Further, the idea of using Extracellular Matrix, Natural Polymers and Synthetic Polymers for Tissue Engineering applications, are also discussed.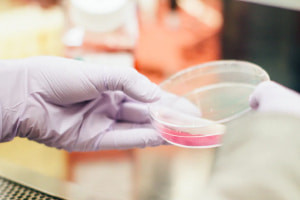 Duration

6-10 Hours

Accreditation

CPD
Description
This free online course introduces you to the basics of Tissue Engineering with respect to the historical development and Interdisciplinary nature of Tissue Engineering. You will learn about the use of biomaterials and the different sources and types of cells that can be used for effective treatment. This course is arranged systematically and presented clearly so you will easily be able to understand the given concepts.
Next, the course will cover the growth factor of signaling mechanisms, the importance of carriers and the issues in Tissue Engineering. The course then goes on to explain the components and structure of ECM and how Extracellular Matrices can be used for Tissue Engineering applications. The course emphasizes the use of various types of polymers for designing Scaffolds.
Finally, you will learn about the different types of Natural and Synthetic Polymers and their application in Tissue Engineering. The mechanisms of overcoming the challenges posed by Natural Polymers are also discussed. An Introduction to Tissue Engineering and Scaffolding is an informative course that will interest students of Biomedical Engineering, Researchers in Tissue Engineering or those who have an interest in these topics. Why wait? Sign up for this course and start learning today!
Start Course Now