An Introduction to Sustainable Architecture
In this Free online Course, you will learn about the principles of sustainable development and their use in architecture
Publisher:

NPTEL
This free online sustainable architecture course discusses the impacts of the built environment on the natural environment and how those impacts can be mitigated through Sustainable Development. In this course, you will learn how the concept and discussions around sustainable development were initiated and how the concept developed from the past to its present form. This will give you an understanding of the need for Sustainable Architecture.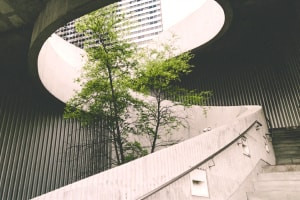 Duration

6-10 Hours

Accreditation

CPD
Description
This free online course introduces you to Sustainable Architecture. It begins with explaining the need we have for building and how this need has evolved, resulting in the evolution of the structures we build. The course focuses on the natural laws of survival and change, and connects them with the problems of development. This will help you to understand the concept of Sustainability and Sustainable Architecture.
You will be presented with multiple definitions and models of Sustainability through the historical events that led to the evolution of the concept as it is understood today. You will then learn about the concept of Sustainable Development through the works of several visionaries and pioneers, who clearly saw the impact of development on the global environment.
As building and construction are an integral part of development, this course will help you understand how the building sector impacts the environment and how Sustainable Architecture can help mitigate the adverse environmental impacts of development. Although largely addressed towards undergraduate students, all others who want to learn about sustainable and green building concepts and who are planning to go ahead in the field of green building design and implementation, will greatly benefit from this course. Why wait, start this course today!
Start Course Now