3D Application and Game Development with Three.js
This free online course will equip you with all you need to know to develop 3D games and applications using Three.js
Publisher:

Sonar Systems
This free online 3D course about Application and Game Development with Three.js will equip you with the knowledge and techniques required to develop 3D games and applications using Three.js. This course will teach you new skills and show you how to develop 3D games and applications. We will show you how to draw geometry, update viewport and add textures. You will learn how to load models and create skyboxes for a better gaming experience.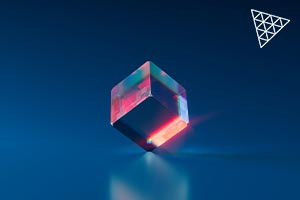 Duration

1.5-3 Hours

Accreditation

CPD
Description
This free online course about 3D Application and Game Development with Three.js has been designed to show 3D application and game developers how to create interactive 3D experiences over the internet. We will start with an introduction to drawing geometry, which includes various drawing methods and the command lines. You will
learn about the viewport and how to update it on resize. We will show you the multiple control systems used in Three.js, including Orbit Control, Fly, Trackball, Transform Control, and more. You will also learn how to implement them in your Three.js scene. Also, we will show you how to create textures for your design and how to add colours. Next, you will learn about the types of lights, their properties, and how they can be implemented in your Three.js scene using the command line. We'll also take you through some of the lights used in Three.js, like the spotlight, point lights, directional lights and more.
We will introduce you to model loading, also known as an object file, and show you how to load objects to the Three.js scene by following a step by step procedure. An example of these objects includes JavaScript Object Notation (JSON) files and Wavefront files. Next, we will show you how to keep track of your application or design performance using FPS (frames per second). We will introduce you to anaglyphic 3D effects, and you will learn about its concepts and how it improves the overall game quality. We will also show you how to implement these effects in your Three.js scene. Finally, we will introduce you to skybox effects. We will show you the command lines to create a skybox with top-notch quality and demonstrate how to incorporate it on Three.js. Furthermore, we will show you the outcome of a skybox in a 3D environment.
The Anaglyph 3D effect helps give the game a more realistic interface and provides gamers with a more satisfying experience. So does the skybox effect. Look no further than this course if you'd like to attain the necessary skills to implement anaglyphic effects and skybox effects into 3D games and applications on Three.js. You will gain valuable and advanced skills, techniques, and knowledge to fast track your career as a 3D game and application developer. You will also become better at using Three.js because we'll show you new command lines and useful codes to master Three.js like a pro. So what are you waiting for? Take this course today, and the rest might just be history.
Start Course Now