If you are a subject matter expert or a skilled professional, who wants to create and publish new courses, based on your knowledge and experience, then you've come to the right place. If sharing your knowledge with a global audience while earning an income appeals to you, join our community of more than 100 self-publishers and together, we can make a difference to those who need it most, one course at a time.
Alison is a social enterprise built on an innovative approach to education powered by technology. We invite subject matter experts to be part of the online education industry and to reach a global audience hungry for self-paced, self-directed online learning.
While there are more than 2000 free courses and +18 million learners on our platform, we're continually striving to increase our social impact by offering new courses across every imaginable topic and subject, to empower more people every day.
The rewards are more than financial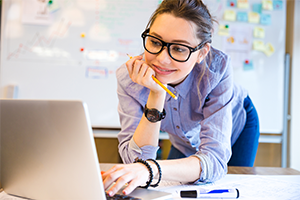 Become an education entrepreneur and create value
Share your knowledge, skills and expertise with a global audience
Develop and showcase your presentation and publishing skills
Follow your purpose and build your personal brand
Start and grow your online course business today
Create high demand quality courses
We have created guidelines to help you craft a well-structured course that will be pedagogically sound, engaging and informative for all learners.
We are offering two free training courses to help you along your publishing journey. The first course, an Introduction to E-Learning Theory and Practice, will help you structure your course and keep learners engaged with the content. The second course, Alison Publisher Tool Training Course, guides you on using our free Publishing Tool.
Realise your future earning potential
All our online courses are free for learners. We can offer this because we earn revenue through advertising. As a self-publisher, you can earn up to 40% of the advertising income associated with your course. Plus, you'll earn additional revenue as learners purchase certifications once they have completed their courses and passed their assessments. Whilst learning and assessments are free, not all of our learners require certification, and if required, there is a small fee charged for this service.
After 24 months, publishers can earn between €20,000 and €50,000 a year as we build course enrolment volume and search engine traction. Some earn much less, but there are quite a few factors which can impact your earning potential. Some considerations include: the popularity of the subject whether it be niche or mainstream, the quality of the course material, the workload density and difficulty are all contributing factors which will impact your revenue model.
Alison's marketing team will bring learners to your course and guide them through their learning journey from enrollment to course completion through automated sequenced messaging.
Publishing made simple and easy
We are committed to partnering with you every step of the way. Once your application is approved, you will be assigned a publishing account manager who will guide you through your on-boarding process. We also run regular webinars for self-publishers, where you can connect with an Alison Trainer and ask all your questions.
Once your course is published, then the marketing magic will kick in. We will promote your course with paid advertising on social media and search. We have an extensive global community of over 18 million learners, and we will use email marketing to reach them.
Your personalised digital dashboard will help you track how your course enrolments are progressing and give you insights on your learners' location and their devices.
Take The Following Next Steps