Diploma in Data Analytics with Python
This diploma course covers the importance and uses of data analytics in making business driven decisions in industries.
Datos científicos
Gratis
This free online data analytics course explains in great detail, analytics in a wide variety of industries. The course will be of great interest to students and professionals who wish to learn more about the use of analytics in their career and life. The course includes detail on how to develop the in-demand skills and knowledge needed to analyze data with python and drive decision-making to improve business performance in today's industries.
Take this certificate on your own.
Start now and learn at your own pace.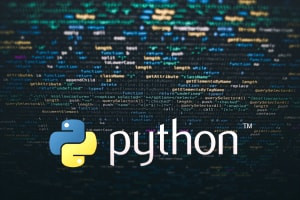 Description
The data analytics with python course begins by explaining the importance of data analysis and how data science can be used in making value based decisions to a business. You will learn about how python as a programming language is well suited for data analytics. You will learn about the basics of python programming and the simple python installation process. You will also be introduced to probability and how probability is used in solving analytical based problems.
The diploma course explains sampling techniques and the concept of random sampling in data analytics. You will get to know more about the various types of sampling distributions and how to solve probabilistic tasks using sample distributions. You will also learn about the process of statistical hypothesis testing and how it is used in statistical inference and predictive analytics.
The diploma course then explains the design, conduction of experiments involving randomized complete block designs and the concept of analysis of variance. You will learn about the simple linear and multiple regression model. You will learn about the maximum likelihood principle and how it is used in binomial distributions. You will also learn about the chi-square test, its applications, including a test for the goodness of fit and the test for independence.
Inicio Curso Ahora
Learning Outcomes
Upon successfull completion of this course, you will be able to: 
Explain why data analytics is important in today's business environment 
Explain the relationship between statistics, analytics and data science
Explain solutions to problems using the laws of probability, including the laws of addition, multiplication and conditional probability
Discuss Binomial, Poisson, Hyper geometric distributions in discrete distributions 
Explain the inferences on the differences between two population means 
Explain the application of quality engineering techniques and the systemic reduction of process variability
Describe engineering experiments involving several factors using the factorial design approach 
Describe how ANOVA is used to analyze data from experiments 
Describe the test of independence using the investment example 
Certification
Todos los cursos de Alison son gratuitos. Para superar un curso con éxito tienes que lograr una marca del 80% o superior en la Evaluación. Agrega valor a tu logro adquiriendo el Diploma o Certificado oficial de Alison.

Obtener el documento oficial de Alison is una buena forma de compartir tu éxito. Además es:
Ideal to include with CVs, job applications and portfolios
A way to show your ability to learn and achieve high results
Todos los diplomas están disponibles para comprar a través de la tienda. Para más información sobre la compra de Alison Diplomas, por favor visite nuestras
Preguntas frecuentes
. Si decide no adquirir el Diploma de Alison, todavía puede demostrar su logro compartiendo su Registro de Learner o la Verificación de Logros de Learner, ambos accesibles desde su
Tablero
. Para más detalles sobre nuestros precios del Diploma, por favor visite nuestro :precio.