Working Principles of Marine Ventilation
This free course covers the ventilation of shipboard spaces, as well as the operation of centrifugal and axial fans.
Publisher:

ADU
This free online course on the working principles of ventilation teaches you about optimal air circulation on marine vessels. Study two different types of ventilation and the kinds of 'sweat' that occur onboard. Learn about system resistance as well as centrifugal and axial fans, and the most important factors to consider when selecting an efficient fan.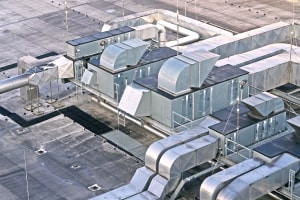 Duration

1.5-3 Hours

Accreditation

CPD
Description
This comprehensive free course begins by introducing you to the functions of shipboard ventilation systems, the definition of 'ventilation', as well as the what ventilation controls and the components of such a system. It will also familiarize you with the three basic sections of a ship, as well as the air-circulation problems aboard that could occur in crew accommodation, laundries and galleys, hazardous material storerooms, and double-bottom and deep tanks. Oil tanker and cargo tanker air circulation as well as the two types of ventilation - natural and mechanical - will be covered by the material. The concept of 'cargo sweat', changes in cargo sweat from colder to warmer climatic conditions, condensation on the ship's structure, as well as the condensation on the surface of the cargo are also part of what you will study.
This course then explains the essential functions of the cargo ventilation system, including the supply of fresh air, prevention of cargo sweat, stopping the build up of poisonous gases and removing any odours from previous cargo. You will learn about the importance of ventilation on ships for both hygroscopic cargo (ie items with natural water or moisture content like vegetables and grains) and non-hygroscopic cargo (ie items that do not contain water, such as steel). The terms related to humidity such as 'water vapour', 'evaporation', 'condensation', 'saturation', 'dew point temperature', 'absolute humidity', 'dry air' and 'saturated air' will be covered. You will then analyze the restriction of ventilation on voyages from cold to warm climates using four cases in the northern and southern Atlantic Ocean. Ventilation rules, as well as the six relevant temperatures in relation to ventilation, will be explained. You will also learn about the problems associated with combined cargoes, cargo holds' ventilation requirements for container ships and the need for an elaborate cargo-heating system in ships.
Furthermore, this course will help you get familiar with the concept and functions of cargo tank venting, as well as EPA (Environmental Protection Agency) emission factors. Controlled venting systems, which can be done by mast-riser venting, as well as high-velocity venting will also be covered. Study combined venting arrangements, and the functions, importance and components of engine-room ventilation, including cooling air and combustion air. Mist eliminators for engine vents, as well as fire dampers, are a crucial part of the material. You will also analyze the functions and differences among fans, blowers and compressors, as well as the components of fan systems. The relationship between system resistance and the volume of airflow, as well as centrifugal and axial fans, will also be covered. This free online course will be of great interest to marine studies or engineering students and those with an interest in the working principles of shipboard ventilation.
Start Course Now