Wildlife Tracking and Monitoring
Learn about tracking and monitoring wildlife and the modern technology used to do so in this free online course.
Publisher:

NPTEL
You will be introduced to wildlife tracking and monitoring in this course. Learn how to protect endangered species, as well as how to develop safe wildlife corridors for migrating animals that help prevent increasing human-wildlife conflict, often caused by human incursion into wild spaces in the name of development. You will also be taught the latest and effective technologies used in tracking wildlife and why wildlife monitoring is essential.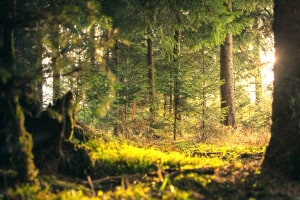 Duration

6-10 Hours

Accreditation

CPD
Description
In this course, you will be introduced to animal welfare and outcome monitoring, including the basics of sampling, the differences between taking a census and doing sampling, as well as different types of sampling. You also will be taught distance sampling and how its formula is derived. The analysis of radio-telemetry is also covered.
Furthermore, you will be taught about different habitats and the three modes of dispersal. Study habitat degradation, loss, fragmentation and displacement and their effects on wildlife populations. You will be taught the creation of a reserve, conflict hotspots and how gap analysis can be carried out. The principles of reserve (or preserve) design, and habitat management and improvement are also part of the comprehensive material.
Finally, you will be introduced to the capturing and restraining of wild animals, with examples of capture-and-restrain situations, including mechanical and chemical capture. Grapple with the causes of the disease complex known as capture myopathy, the proper care of immobilised animals, and human safety concerns during wildlife capture operations. This course is important for learners who want to know how wildlife tracking and monitoring can be carried out effectively and the critical steps that should be taken to protect endangered species.
Start Course Now