Wide Area Networks and Networking Services and Security
Gain a stronger understanding of Wide Area Networks technology and WAN security with this free online course.
Publisher:

Channel 9
This free online Wide Area Networks and Networking Services and Security course will give you an overview of the services required for a network to function securely and effectively. You will also learn that in computer networking, a network service is an application that provides data storage, manipulation, presentation, and communication via a client-server or peer-to-peer architecture that is based on application layer network protocols.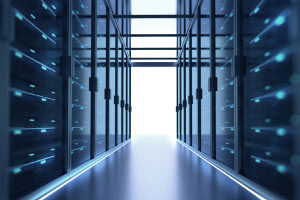 Duration

1.5-3 Hours

Accreditation

CPD
Description
This Wide Area Networks course will first introduce you to the functions that can be provided by network services. You will study the installation and function of the Dynamic Host Configuration Protocol (DHCP) and the 4 stages it goes through when assigning an IP address to the client. The course will then discuss Automatic Private IP Addressing (APIPA), Routing and Remote Access Service (RRAS), IP security (IPSec), Domain Name System (DNS), and Windows Internet Name Service (WINS).
You will then learn how to connect your local area network to other local area networks over large geographic areas and across multiple types of boundaries. You will study routing, the differences between Interior Gateway Protocol (IGP), Exterior Gateway Protocol (EGP), and Wide Area Network WAN. The wide area network course will also discuss core Wide Area Network technologies, including Asynchronous Transfer Mode (ATM), Frame Relay, Switched Multimegabit Data Services (SMDS), and X.25.
Computer networking allows users to share data files and hardware devices such as printers, scanners, and hard drives. Device sharing is essential to most modern businesses and is not possible without computer networks. This free online wide area network WAN course will teach you the structure and function of computer networking so that you can gain a better grasp of LANs and OSI. By the end of the wide-area network WAN course, you will know how to build a safe and secure computer network.
Start Course Now