Web Development - Advanced CSS3 Selectors and HTML5 Elements
Gain an in-depth understanding of CSS3 selectors and learn about HTML5 elements with this free web development course.
Publisher:

Channel 9
This free online HTML5 web development course focuses on Advanced CSS3 Selectors and HTML5 programming elements. You will study helpful features like rounded corners, shadows, gradients, transitions or animations, as well as useful layouts like multi-columns, flexible boxes, or grid layouts. Learn HTML5 advanced features and functionality of CSS3. It will help you style and format web pages in a precise and professional manner.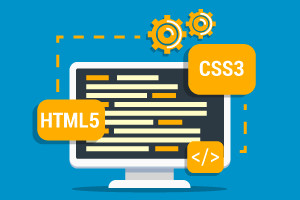 Duration

1.5-3 Hours

Accreditation

CPD
Description
This CSS3 tutorial will first introduce you to elements that you can use to create a form as well as the important attributes associated with the form element. You will learn how to correctly format form elements and study the attribute that limits the number of characters which can be typed into a form text box. You will learn HTML5 and how CSS styles represent visual attributes to apply to one or more HTML elements.
You will then study the different types of CSS Selectors. You will learn how to insert comments into a CSS code, define color in CSS3, and make HTML5 elements display as inline or block-style elements. You will also study the attributes of the background element in CSS3 and the types of cursor styles in CSS3. You will learn how to embed a video using the HTML5 element and work with video controls. Finally, you will learn HTML5 Canvas and Scalable Vector Graphics (SVG).
CSS is an integral part of the modern web development process and is a highly effective HTML tool which will provide you with easy control over the layout and presentation of your website pages by separating content from design. This online CSS3 tutorial course will give you an in-depth understanding of its syntax and properties. Check out the course today, and gain an exciting new skill in just a few short hours!
Start Course Now