Web Application Security
Learn how to combat various IT security issues such as clickjacking on web applications from this free online course.
Publisher:

Frank Hissen
This free online course on secure programming provides a comprehensive guide on the common programming errors which leads to typical security vulnerabilities. You will learn about well known classified attacks on web applications, defence mechanisms that software developers can employ to avert security breaches, and evaluate how hackers exploit clickjacking as you kickstart your technical knowledge and skills in cyber security.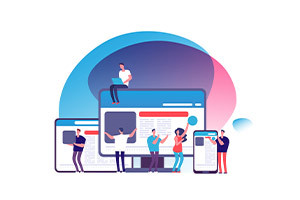 Duration

3-4 Hours

Accreditation

CPD
Description
Ever wondered how hackers get their hands on people's information when they use a web application? This free online cyber security training course will shed light on common programming errors that typically lead to security vulnerabilities and examine the causes and background of web application security. The initial bits of content include why hackers carry out successful attacks as a result of the weaknesses within a particular software which can be found in the whole application stack, the basic hacking anatomy of the frontend and backend of web applications, as well as the three different ways a hacker can attack web applications online. The two main programming errors you will learn about in this section of the course are input validation and output encoding.
This cyber security certification further explains the well known and classified attacks including the defence mechanisms available to combat them in web applications. Some of the many cyber security intricacies you will explore include the meaning and functions of code/command injection and how SQL code injection and No SQL code injection can lead to security vulnerabilities, Cross-Site Request Forgery (CSRF) and Cross-Site Scripting (XSS). The course content then moves on to discussing the redirect feature for triggering HTTP redirects, how it can be exploited by attackers if it's not restricted to its intended use, and how to canonize paths used in web applications.
The last section of this free cyber security training dives deep into the concept of clickjacking along with how it is exploited by malicious pages to trick online users to execute certain actions or transactions undetected. You will explore the solutions to prevent clickjacking including using secure programming before learning about the difference between this and session hijacking. Some of the defence mechanisms you can employ include using cookies and a few others - all of which are covered comprehensively. By enrolling in this course, you will be able to identify the attacks on the weaknesses of the authentication of web applications and the effect of denial of service attacks. Your detailed learning covers some of the very important themes including the function of middleware  and how a web application can be secured if its middleware is configured securely. This course is targeted at software developers including frontend and backend developers, students and teachers, professionals in the tech space, as well as anyone enthusiastic about programming and coding.
Start Course Now