Virus Corona - Naon anu anjeun kedah terang
Kursus online gratis ieu nyertakeun aspék penting tina Covid-19 atawa corona virus
Health
Free Course
Kursus online gratis coronavirus (Covid-19) nu anyar ieu museurkeun kana sajarah, pangiriman, gejala, pangobatan anu mungkin sareng pencegahan potensi novel koronavirus. Salaku bagian tina respon internasional, Alison nyiptakeun kursus online gratis ieu ngeunaan anu kedah dipikanyaho ku masarakat ngeunaan novel coronavirus, kasang tukangana, sareng kumaha cara ngatasi ancaman anu ditimbulkeun ka anjeun, kulawarga sareng masarakat.
Take this certificate on your own.
Start now and learn at your own pace.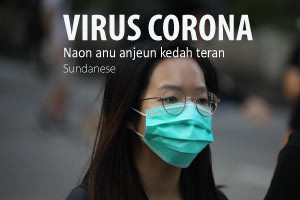 Description
Leu kursus online gratis dina novél coronavirus museurkeun kana sajarah, gejala, pangiriman sareng pencegahan virus anu teu acan kantos dicirikeun dina manusa. Coronaviruses (CoV) mangrupikeun kulawarga anu ageung tina virus anu nyababkeun panyawat tina kasawat anu umum. Panyakit anu langkung parah, sapertos Sindrom Pernapasan Wétan Tengah (MERS-CoV) sareng Sindrom Pernaput Akut Parah (SARS-CoV). Coronaviruses mangrupikeun zoonotik, hartosna dikirimkeun antara sato sareng masarakat.
Kursus ieu bakal ngabahas kumaha wabah virus tiasa nyababkeun akibat anu parah pikeun kasehatan individu anu katépaan, sareng akibat pikeun sumber kaséhatan komunitas sareng nagara dimana wabah lumangsung. Tanda inféksi umum kaasup gejala pernapasan, muriang, batuk, sesak napas sareng kasusah engapan. Dina kasus anu langkung parah, inféksi tiasa nyababkeun pneumonia, sindrom pernapasan akut parna, gagal ginjal sareng pati.
Kursus éta mangrupikeun inisiatif anu unik, anu didasarkeun kana inpormasi anu disayogikeun ku Organisasi Kaséhatan Dunia (WHO), Geneva, Swiss, sareng CDC (Center of Disease Control, USA). Kursus ieu mangrupikeun bagian tina inisiatif Alison inovatif pikeun ngembangkeun sistem sertifikasi belajar global anu gancang pikeun merangan panyakit pandémik. Ieu mangrupikeun kursus gratis anu bakal diropéa bulanan. Pikeun nyorong kasadaran sareng pangertosan ngeunaan virus sareng ancamanna, Alison ogé ngagaduhan kursus Sertifikasi PDF anu gratis di gratis dunya. Ku cara ngalakukeun kursus ieu, anjeun tiasa tetep diropéa ngeunaan kumaha carana nganyahokeun tina ancaman coroanvirus novel anu diarah ku anjeun sareng anu sanés. Janten, naha ngantosan? Mimitian kursus ayeuna sareng dina 1-2 jam anjeun bakal ngagaduhan pangaweruh pikeun ngabantosan anjeun, kulawarga sareng komunitas anjeun tina kaserang sareng ngirim novel coronavirus.
Start Course Now