Virtual Currencies: A Case Study of Bitcoin - Revised
Learn more about Bitcoin and how it is used as an electronic payment system, with this free cryptocurrency course.
Publisher:

Khan Academy
This free online course in virtual currencies will introduce you to the popular cryptocurrency, Bitcoin, and teach you about its features and functions. It will also show you how cryptographic hash functions allow the secure transfer of Bitcoins and other cryptocurrencies across the Internet, and help you understand how these transactions are secured using Bitcoin miners.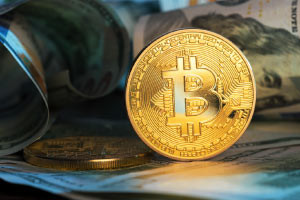 Duration

Hours

Accreditation

CPD
Description
Bitcoin is a type of digital currency that can be used in electronic payment systems. This course will teach you how to install the Bitcoin client on your computer to make Bitcoin payments. You will study MD5 and SHA 256, which are used as cryptographic hash functions, and learn their important functions including computational efficiency, collision resistance, information privacy and random generation of output.
A Digital Signature Standard (DSS) is a collection of procedures and standards developed by the US National Security Agency that is used to generate a digital signature to authenticate electronic documents. This course will discuss the RSA and DSS digital signatures. You will study the keys generated when creating a digital signature, which includes the signing and verification keys, and see which is made public and which is kept private.
Bitcoin is a decentralized system, meaning no single institution controls the network. This currency model has been increasing in popularity and notoriety for some time, and is unlikely to disappear any time soon. By the end of this course, you will have a much stronger understanding of what Bitcoin is, how it can be used, and what its potential future may hold. This is powerful knowledge in the modern economy, so check out the course today and start learning something that could be really useful.
Start Course Now