Vaccines and the Immune System
Analyze how vaccines are designed and engineered to create an immune response in this free online course.
Publisher:

NPTEL
What are the fundamental properties and uses for vaccines, and how are they designed and altered to create a crucial direct immune response? In this free immunology course, study the activation methods and pathways used for vaccine deliveries, as well as the body's compatibility with polymeric implants within immuno-isolated cell and gene therapy.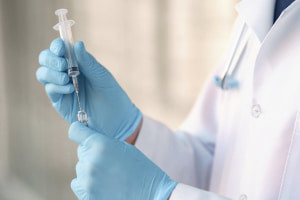 Duration

1.5-3 Hours

Accreditation

CPD
Description
In this free online course - 'Vaccines and the Immune System' - you will learn the immune adaptations and responses to disease and vaccines, and the importance and uses of vaccines as well as their administrative techniques. You will study the fundamentals of adaptive immune response and be introduced to immuno-isolated cell therapy and the best techniques currently used.
First, start with materials and the immune system, and the influence different materials can have and the responses they can invoke. Then, you will study the complement system and the major role it plays within the body. Next, you will be taught about blood clotting, how it works and what can affect its efficiency. This is called the hemocompatibility (or haemocompatibility) of materials and is a major factor within vaccine research and medication in general.
Finally, you will study the activation of vaccines and the essential differences between various types, from live-attenuated vaccines to particle-based approaches. This course focuses on the fundamentals of vaccines and immuno-response and therapy. It is a fascinating subject to all those interested in biochemistry, immunology and vaccine research. Start this free online course today and boost your understanding of the complex relationship between vaccinology and immunology.
Start Course Now