Using Options to Enhance Stock Returns
This free online course will teach you how to manage your own money by utilising a tool known as a covered call.
Publisher:

Kal Zurn
Knowing that no one can be more interested in taking care of your money than yourself, the question arises why so many of us leave it to the funds? Approximately 95% of mutual fund managers underperform every year, but we pay them a lot of money for it. In this course, you will learn how to manage your own money and invest profitably. So, what's the hold-up? Start benefitting yourself with the tips listed in this course.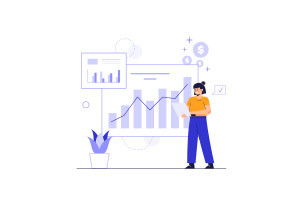 Duration

1.5-3 Hours

Accreditation

CPD
Description
As we are all aware, no one can be more interested in your money than you. However, most of those who have discovered the stock market either give it to advisers or invest in mutual funds because they do not have the time or energy to learn how to manage it themselves. The important is to realise is that roughly 95% of mutual fund managers underperform every year. This course teaches you how to invest profitably using a stock investing strategy called a covered call. It starts by illustrating the reasons to stop paying fees to mutual fund managers and start managing your own money. You will then explore the basics of options and covered calls.
The covered call will give you the ability to earn a monthly return on income on the stocks. It will allow you to buy stocks at under market value. Also, it will increase the probability to make money every time you either own or purchase stocks. You will discover how covered call made investment easy. Next, you will learn the benefits and rules of covered calls. We will also illustrate the three criteria that will help you to compare and choose the correct call. In addition to this, a visual illustration of the covered call will explain it in detail.
When you buy a stock, you do not know what will happen, and the probability of profit is 50%. You will learn that in a covered call scenario, that probability goes up to 62%. Also, you will discover the monthly routine you need to follow to manage your own money. The course will also introduce a stock investing strategy called covered puts. So, if you want to stop paying fees and learn how to manage your own money in less than 15 minutes a day, this is the course for you. This small investment of time and effort can pay off big over your lifetime. Sign up for this course right now to learn the little secrets that investors use all the time and start using them to your advantage.
Start Course Now