Unix/Linux and Shell Scripting - Crash Course
This free online course will make you a pro on the Unix/Linux shell Command-Line, and in shell scripting in Unix.
Publisher:

Gram Notes
This free online Unix/Linux and Shell Scripting course will teach you about a range of Linux commands, and then about shell scripting. Linux/Unix systems are used throughout the world, on computers, phones and integrated systems. This free online shell scripting tutorial will teach you how to use a variety of shortcuts and also learn how to use some basic editors like vim. Start this course today to start using the terminal like a pro.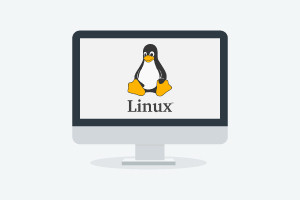 Duration

1.5-3 Hours

Accreditation

CPD
Description
Linux/Unix systems and commands are universally used. In this free Unix/Linux and Shell Scripting - Crash Course you will learn how to perform basic as well as advanced commands in Linux and also learn some shell scripting. Linux and Unix though similar, have different development histories that you need to understand. Unix started way back in the 1970s but Linux was developed during the 1990s.
In this Unix shell scripting course, you will learn about file permissions and why they have to be maintained using Unix. You will learn how to use commands like chmod and sudo for permissions. You will also learn commands like cat/touch/head and tail. The command cat will let you see the contents of your file, head and tail will let you see the contents from the top and bottom. You will create files and directories, and learn how to navigate between directories.
Finally, tools like Git, Python, shell script and Grep enable you to be more powerful. You will learn how to use these in sync with Unix/Linux. In git, you'll learn how to add, commit and push, as well as how to find differences between files using git. Grep will help you detect and find string patterns in files. This course will be of great interest to learners who would like to learn more about Linux/Unix systems and their commands. So start this free course today and learn valuable Linux/Unix programming skills.
Start Course Now