Understanding the Different Facets of Everyday Conversations in Arabic
Master the basics of everyday Arabic conversation and navigate the surroundings with this free online course.
Publisher:

Muhammad Elshanawy
Did you know that Arabic is the fifth most used language in the world? It is spoken natively in more than 20 nations by over 300 million people. Knowledge of Arabic broadens your horizons and allows you to live and work in several different countries. So, it is clear why they need to learn Arabic is constantly growing. Start learning by mastering the basic conversation in Arabic introduced in this course in just two modules.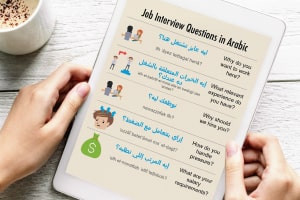 Duration

3-4 Hours

Accreditation

CPD
Description
Arabic is an Afroasiatic language that is the official language of the Arab League, which consists of 22 countries. Native speakers mostly live in the Middle East and North Africa. It is one of the six official languages of the UN, but less than 1% of the UK population can have a basic conversation in Arabic. This course aims to introduce you to basic everyday conversation in Arabic. It starts with presenting how to discuss your daily routine. In addition to that, you will learn how to have a phone conversation and invite a friend in Arabic. You will also discover how to talk in Arabic about weather, books, work, or family.
Next, you will explore how to find your way around and orient yourself in Arabic. How to ask for directions and rent a car is also explained. You will learn how to use the transport system. That includes the subway, aeroplane and buses. We'll also go over several useful Abraic phrases that you'll hear in banks and museums. Exchanging money, shopping and visiting the supermarket is explained. You will also discover how to order pizza or have a proper conversation in a restaurant.
The final section illustrates how to rent an apartment or check-in at the hotel. In case of emergency, making an appointment with the doctor or talking in the hospital is described. You will explore the ways of expressing the bad feelings between people. Whether we like it or not, insults are also part of the language. You will learn some abusive words that native speakers commonly use in daily life. So sign up for this course now and learn how to successfully deal with situations that require knowledge of Arabic in just 25 videos.
Start Course Now