Understanding Student Development and Diversity
Learn how to improve teaching and instructional methods with this student development and diversity training course.
Publisher:

Global Text Project
Alison's free online Student Development and Diversity training course will give you a solid grasp of the main development factors involved in student growth. To be an effective instructor or teacher, one must have a good understanding of student development and student diversity. With this course, you will take an in-depth look at the physical, cognitive, social, and moral development of students, which you can then put into practical use.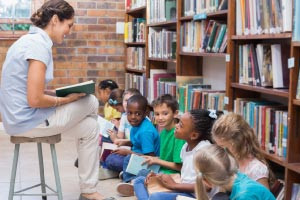 Duration

1.5-3 Hours

Accreditation

CPD
Description
This student diversity course will first introduce you to the difference between learning and development. You will study the different developmental models as well as discuss puberty and the physical changes that occur during this stage. You will learn trends in the height and weight of students development, the factors that contribute to a rise in obesity levels, and the importance of developing motor skills in young children. You will also look into the four stages of Piaget's theory of development.
Next, you will study Erikson's eight stage model of social development, Kolberg's theory of moral development, and Gilligan's theory of moral development. The course will discuss the concept of individual learning styles in students and how gender differences affect students in day-to-day classroom life. You will look into bilingualism and culture, study the total immersion and additive approach to second language teaching, and learn how language is used differently across different cultures.
Students are all unique, from their skill sets, cultural backgrounds, personalities, religious beliefs, and more. This is why every instructor and teacher should have a better understanding of student diversity as well as the trends in student development. This student diversity course will discuss gender and culture as well as different developmental psychology theories which will help you better recognize your students' uniqueness. By the end of the course, you will have gained some really practical and useful knowledge.
Start Course Now