Understanding Nanotechnology in Agriculture
Learn various modern-day practices and applications of Nanotechnology in Agriculture with this free online course.
Publisher:

NPTEL
This free online course discusses the applications of Nanotechnology in modern-day Agriculture. Various microscopic techniques are employed for characterizing Nanomaterials in terms of their size and morphology and all of these are comprehensively covered in this Understanding Nanotechnology in Agriculture course. Explore the most abundant sulfide called Iron Pyrites and how high performance seed lots enable successful crop production.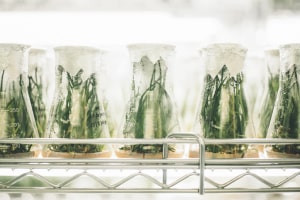 Duration

6-10 Hours

Accreditation

CPD
Description
Nanotechnology has many practical uses across many scientific fields and in this free online course you will be introduced to how it is used in modern-day Agricultural Practices. You will learn about the procedure for obtaining the hydrophilicity and hydrophobicity of the surface using contact angle measurements and the application of Iron Pyrites in enhancing the availability of nitrogen to the crops. 
Next, the course will cover the process of Synthesizing Nano-Pyrites using liquid-phase precipitation techniques. The course then goes on to explain how performing field trials helps in proving the prolonged effect of germination and also the mechanism of this action. You will comprehensively learn the process of maintaining balance between oxidant and antioxidant enzymes. Finally, you will cover the processes of utilizing different types of Pyrite Nanoparticles for enhancing the production of yields and growing crops in nutrient deficient soil using molecules of Nanoparticles.
This informative Nanotechnology in Agriculture free online course is perfect for scholars of agriculture, fertilizer, farming, food technology or scientific Nanotechnology researchers. Enrol today to fine-tune your understanding of the vast field of Nanotechnology and how it applies to Agriculture.
Start Course Now