Understanding Excavating Equipment in Construction Management
In this free online course, learn the factors involved in Understanding Excavating Equipment in Construction Management.
Publisher:

NPTEL
Gain an understanding of the factors that should guide your decision-making process when acquiring excavation equipment in this free online course. Different projects need different tools. You will be guided through the fundamental factors that affect shovel selection, as well as the steps in the production cycle of a truck. Boost your excavation equipment knowledge and skills by studying this comprehensive course.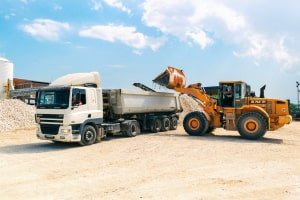 Duration

4-5 Hours

Accreditation

CPD
Description
Are you looking to become an expert at estimating the productivity of excavation equipment? This course will introduce you to the different equipment that is used in projects that require the excavation of soil. Gain insight into the fact that a front-end loader is a tractor fitted with a bucket used for lifting material and then dumped into a hauler or bin. This distinction is critical because it will help you figure out which equipment is suitable for above the ground excavation. You will find out that the front loader's ability to carry the excavated material gives it the edge over bulldozers and scrapers. You will learn about the importance of knowing each machine's economic haul distance, which will ensure that you avoid the mistake of acquiring a machine that won't be cost-effective and efficient. Discover that the full turn-static tipping load is the loaded weight that will lift the rear wheel off the ground when the machine is in a static condition and fully articulated.
At first, you will be introduced to the general applications of loaders and their attachments. You will be able to differentiate between wheel loaders and track loaders. Wheel loaders can travel at faster speeds and are very mobile, whilst track loaders have all-terrain capabilities, more traction, and can overcome steeper grades. What could be the cost of acquiring the wrong equipment for a particular project? This is one of the many issues you will come to understand as you study this course thoroughly. Discover the value of comprehending the different bucket fill factors that are provided by the manufacturers. These factors will help you make the best estimate of the actual volume of each bucket. You will be able to apply this information to your specific job site conditions and decide on the best bucket to acquire for your loader. You will master the careful balance between the size of the bucket and the tractor's size to avoid any accidents by checking the static tipping load of each machine.
Next, you will learn about the haul unit exchange, which refers to the total time required for a loaded truck to clear its loading position and for the next empty truck to be positioned for loading. What are the fundamental factors that affect the selection of a shovel? You will find out that it's not economically viable to own all the different shovels. Still, an understanding of these fundamental factors will ensure that you only buy relevant attachments. Gain insight into the fact that scrappers are valuable in most projects because they can excavate, haul, and dodge material over medium to long-haul distances. Finally, you will study the factors affecting the output of shovels, the classification of trucks, balancing interdependent equipment, pile classifications, and pile-driving equipment. This course will be of interest to civil engineers, project planners, or students interested in learning about excavating equipment and construction management. Why wait? Start this course today and become a construction and equipment management expert.
Start Course Now