Understanding British and Indian Poetry
This free online course will introduce you to the distinctive elements of contemporary British and English Indian poetry
Publisher:

NPTEL
What is the difference between contemporary British poetry and Indian English poetry? In this free online course, you will learn about the impact of the modernist period of poetry on the different poetic movements across various areas in Britain. You will also study the problems that Indian English poets faced and how they solved them. Discover the impact that the Indian English poets had in this field of poetry by enrolling today!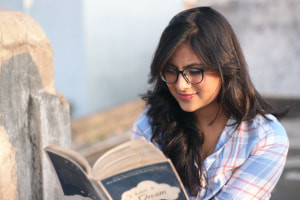 Duration

3-4 Hours

Accreditation

CPD
Description
Contemporary British poetry and Indian English poetry form part of the modernist period in poetry. Following the impact of modernism will aid you in understanding all forms of modern poetry in Britain and its influence on India. This course introduces contemporary English poetry and looks at the history of post-1950's British poetry. Contemporary British poetry is grouped based on various geographical locations, which consider different movements within the modern era. This section explores the historical and literary contexts that led to the style and mentalities surrounding this era in poetry. Discover and explore the different movements which developed in contemporary British poetry. Meet the likes of the movement poets, the Alvarez Group of Poets, the Hobsbaum Group of Poets, and more which will help create a better comprehension of contemporary British poetry.
You will then meet the essential poets of this era, such as Seamus Heaney, Carol Ann Duffy, and Simon Armitage. You will look at their exciting and era-defining poetry while analysing and carefully making connections between the poem and its meaning. You will be introduced to Indian poetry written in English. Consider Indian English poetry to be the oldest form of Indian English literature. Here you will discover how Indian poets managed to successfully 'nativize' English to reveal the typical Indian zeitgeist and mentality. This section describes the key features that make Indian English poetry distinguishable before moving into the Colonial and Nationalist period. The Post-Independence period and how it laid the foundation for Indian English poetry will follow. This exciting section looks at the impact of problems in terms of the audience and publishers and the solutions that were formed from it.
Finally, the course studies some of the influential poets who contributed significantly to this field of poetry. You will learn about the likes of Nissim Ezekiel, Kamala Das, A K Ramanujan, Jayanta Mahapatra, and Rukmini Bhaya Nair. Here you will uncover their attraction and dive into understanding their poetry. This course is an introductory course that explains the influence of contemporary British poetry and the impact of colonialism in the realms of literature. Suppose you have any interest in learning about poetry or the connection between British colonialism and poetry or even developing your skills in analysing and problem-solving. In that case, this course is for you! You will be delighted to learn about poetry and the success that Indian poets had in nativizing English to impact poetry. Start this course today and gain a better understanding of British and Indian poetry.
Start Course Now