Understanding Brexit
Learn about the key issues and events involved in the UK's impending exit from the EU with this free online course.
Publisher:

Advance Learning
This free online Brexit course will give you a better insight into the development of the European Union, Britain's relationship with it, and how this has influenced the Brexit referendum campaign. The term 'Brexit' refers to the impending withdrawal of the UK from the European Union, following a referendum in 2016. This course also reviews the timetable for UK withdrawal and negotiations as part of the withdrawal process.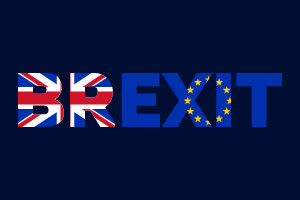 Duration

1.5-3 Hours

Accreditation

CPD
Description
The term 'Brexit' refers to the impending withdrawal of the UK from the European Union, following a referendum in 2016, in which 51.9 per cent of voters voted in support of a withdrawal. In this course, you will learn about the timetable for withdrawal and how agreement can be reached on the UK's future relationship with Europe. You will study issues such as free trade and movement, the so-called "divorce bill" and the so-called "Irish backstop".
In November 2018, the European Commission and UK negotiators reached an agreement on the 'Withdrawal Agreement' and on an outline of the political declaration on the future EU-UK relationship. Provisions included: the rights of EU and UK citizens, a "transition period", the movement of goods, financial obligations and the so-called "backstop" or the issue of a hard border on the island of Ireland. You will learn more about this Agreement and the timeline of events leading up to it.
In March 2019, British Prime Minister Theresa May travelled to Brussels to renegotiate the Brexit deal, following the British parliament's rejection of the deal earlier in January. However, the British Prime Minister's gambit to renegotiate the treaty, set the UK on a collision course with the rest of the EU, which insisted it was not going to re-negotiate the agreement.
In addition in this course, you will learn about Britain's historical relationship with the European Union and its development. You will analyse the Brexit campaign and learn how party politics and the media helped to shape it. Learn how Britain's decision not to hold referenda on key issues such as the Maastricht Treaty and the Single European Act, led to the rise of Eurosceptic support and new political parties, such as the United Kingdom Independence Party (UKIP). This course will be of great interest to all learners who would like to learn more about Brexit, what lead to the UK wanting to leave the EU and the implications for other EU states. So why wait? Learn more about the possible implications of Brexit on the UK and other EU states today!
Start Course Now