Understand Electronic & Microcontroller Circuit Design and Simulation
In this free online course, learn about the components involved in Electronic Circuit Design and Simulation.
Publisher:

Ashraf Said AlMadhoun
Master circuit design and simulation of microcontrollers and electronics using a free and easy-to-use application in this online course. You will be taught how to design, code and build your own virtual circuits. You will also explore the interfacing and simulation of your first circuit comprising of different types of components. Support your electronic circuit design and simulations skills by studying this introductory course.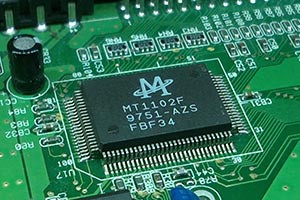 Duration

1.5-3 Hours

Accreditation

CPD
Description
Are you interested in mastering the art of Electronic and Microcontroller Circuit Design and Simulation? This course is designed to guide you through the interfacing and simulation of your first circuit with added components in both 2D and 3D design. Become proficient in editing and wiring 3D simulation. Understanding the different parts will ensure that you use them in the right combinations to ensure that your circuit runs efficiently. You will discover the usefulness of resistors in your circuits which helps reduce the current in the circuit so that the LED does not exceed its maximum rated current. Gain insight into the editing and wiring of components correctly in your circuits by ensuring that you pick the correct battery and resistors from the list of essential elements. You will master working with the breadboard by ensuring that power flows through both sides of the board and correctly connects other components.
At first, the course will introduce you to the breadboard, a powerful prototyping tool that will help you take your electronic skills to the next level as it allows you to connect multiple components. Discover the principles behind correctly connecting your breadboard to the power source by understanding that the electricity flows from the positive side of the power source to the negative side in all circuits. You will learn how to add an RGB LED to your circuit, allowing you to produce different colours in one package. Most importantly, you will appreciate the importance of connecting the RGB LED cathode terminal to the ground through a resistor to ensure that the current running through the LED is regulated. What are the different types of breadboards? This course will explore the different kinds of breadboards available to use in your circuits under other circumstances.
Learn about a fundamental concept in circuit design known as Ohm's Law and how you can apply it to ensure that you can safely light up any LED in your circuits. What are the fundamental types of circuits? This course will clarify the two types of circuits and apply them to ensure that you can most efficiently utilise them and light up multiple LEDs. You will become comfortable using the Arduino board, which you can program to listen to electrical signals and take actions based on these inputs. Finally, you will study the primary goal of using serial monitors, dealing with RGB LEDs with Potentiometers, reading the analogue value, Arduino dealing with multiple LEDs and breadboards. This course will interest Electronics and Microcontroller Circuit designers or learners enthusiastic about studying circuit design and simulation. Why wait! Begin this course today and learn how to design your first circuit.
Start Course Now