Trading Essentials
Learn about trading essentials and the seven key concepts of the financial markets in this free online course.
Publisher:

My Trading Skills
This free online course will teach you some trading essentials by offering an in-depth look at financial markets. To achieve this, you will be taught the seven key concepts of financial markets: financial instruments, margin trading, margin trading products, interacting with markets, trading costs, brokers and trading risk. You will be shown working examples for more clarity.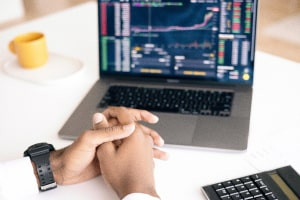 Duration

3-4 Hours

Accreditation

CPD
Description
Do you know your derivatives from your cash markets? Many traders don't actually know what it is they're trading. This course hits the ground running with a detailed look at financial instruments. You will be taught the differences between cash and derivative instruments, what the four asset classes are and what instruments are included within each. Do you know that margin trading gives you the ability to enter into positions larger than your account balance? Through the use of everyday examples, you will be shown what margin is and how leverage links to margin. You will learn the two main benefits of leverage and how it is used to enhance a trader's profits. In addition, learners will gain an understanding of what a margin call is and how to calculate the margin and leverage on a EUR/USD trade. The importance of treating margin and leverage with care will be highlighted.
Do you know that in trading financial markets, you may need to place a speculative bet on the price movements of an underlying instrument without actually owning it? This course will explain what financial products are and will walk you through the three popular margin trading products. You will be shown why particular products are favoured by traders. Furthermore, you will learn how traders interact with the markets and the various types of financial markets that exist. Also, you will be taught what a market is, what buying and selling are and why traders do this. This course goes on to show you an important concept in trading called "spread", what limit and stop orders are and how to calculate the notional of an underlying position. You will learn how to actively manage the main costs incurred by traders. By knowing what to look for you can save yourself vast amounts in wasted transaction costs. You will be shown the types of costs incurred by traders and the hidden cost new traders underestimate or just don't know about.
Brokers are a trader's access point to the markets. Get this relationship wrong and you're making it harder to make profits. In this course, you will learn the role brokers play, what to look for in a broker, how to get set up with one and how to analyze a broker's offerings. Furthermore, learners will have an understanding of why regulation is vital for retail traders. Too many traders needlessly lose money because they don't know about these risks or some of the really simple ways you can mitigate them. To make sure you're not one of them, you will be shown the importance of having a good risk management strategy. You will learn about the four main types of risk and how to identify each one. Also, you will be taught how to manage each risk to improve your chances of being a profitable trader. This course is suitable for new traders and those in a finance role. Enroll in this course today if you want to gain an understanding of the financial markets and master skills in trading.
Start Course Now