The Ultimate Guide On How To Successfully Set Goals And Achieve Them
Reach your goals successfully using strategies and techniques outlined in this practical free online course.
Publisher:

Rajesh C R
Setting goals is an integral part of successfully planning and aiming for your future prosperity. Undoubtedly, these must be realistic, achievable, specific and measurable to succeed and accomplish them. This course will therefore help you achieve targets skillfully by teaching the strategies and techniques for setting and completing your objectives. Master the key principles involved in smart goal-setting through the 'GROW' and 'X' models.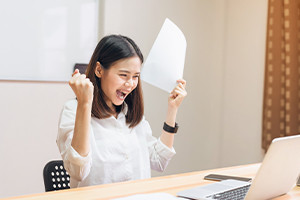 Duration

3-4 Hours

Accreditation

CPD
Description
It is said that 'a life without an objective is like an aircraft floating in the air, not knowing where to land'. Subsequently, setting goals is essential to reaching your dreams and planning gives you something to strive for. Most people set goals that they never reach because they're unrealistic and unattainable. This masterclass in goal-setting introduces you to the world of planning and organising, helping you to prioritise your goals and understand them. First and foremost, we start with a clear explanation of the meaning of a 'goal' and explain how to set and achieve them and the subtle differences between them. Discover their history and explain their characteristics such as: life, long-term, short-term and micro-short term goals using examples for each and their association. Next, we will consider performance goals. These are divided into individual and organisational performance followed by learning, macro-level, and inaction goals, which will help us understand their purpose and apply them accordingly.
Additionally, this course will discuss 'key principles' based on the goal-setting theory. First, we can set challenging goals leading to a commitment by clarifying your passion and purpose. Understanding task complexity will help ensure that the task is not too complex. You will see the importance of feedback from your teammates, mentors and friends. All of this confirms that you are on the path to achieving your end objective. We will cover consideration of the vision statement, mission statement, smart goal and management by objectives (MBO). Discover how to write each of them using six simple steps that will help to improve the overall efficiency of an organisation. Experiment with goal-achieving techniques such as the 'GROW' model and model 'X'. You will research these essential methods by examining the results from some top universities that demonstrate the importance of a written goal.
Would you like to take advantage of going through this step-by-step guide to achieve any goals successfully? It doesn't matter what stage of life you are currently with, this course will give you what you need to understand goals in general and achieve your end purpose. We provide every student with helpful tips to eliminate bad habits such as stress, boredom, mobile phone overuse and procrastination. All of these habits may block the way of achieving your end objective. This valuable knowledge is delivered in an easy-to-understand manner and is creatively delivered with anecdotes from the instructor's life. It is a highly engaging course that uses doodle videos and 2D animation wherever necessary, making it suitable for students, working executives, team leaders or anyone with a dream! So why wait? Enrol in this course now and make your dreams come true!
Start Course Now