The Recruitment and Onboarding Process
Learn how to attract the best employees for the right roles and onboard new staff in this free online course.
Publisher:

Rajiv Misra
Finding and hiring the right people is crucial for the success of your business. This free online course will teach you how to attract the right employees, select the right candidate for a role, and onboard a new hire without hassles. Learn how to write job descriptions and use selection tools such as role-playing, presentations among others. Owners of small companies and human resource managers will benefit from this course. Enrol today!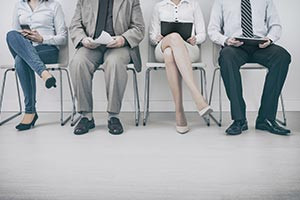 Duration

1.5-3 Hours

Accreditation

CPD
Description
Recruitment, selection, and onboarding are part of the human resources process to find, hire and train new employees. This free online course will teach you how to design a great employee value proposition for your company. You will also study how to write a clear job description to enable candidates to understand the job and assess if they are the right fit. The onboarding process needs to be well-planned and organized for it to be successful. Discover selection tools such as presentations, situational judgment tests, and others to help make better selection decisions.
Recruitment channels are used to identify and connect with the talent you would like to hire. Gain a deeper understanding of the various recruitment channels, their advantages, and disadvantages. Uncover assessment criteria for a role and the relevant recruitment metrics to help track your recruitment process. You will learn in this section how to create a role-play and presentation to assess a candidate for a specific role. Discover a step-by-step method of filling up the assessment form and learn how to use it for summarizing the findings of the assessment process.
Organizations have to follow a proper selection process as a large amount of money is spent on hiring the right candidate for a position. Learn how to choose the most suitable candidate who can meet your organization's requirements. With the proper employee onboarding process, you can get things right from the start. A new hire who feels their first day is well-planned is likely to feel engaged quicker with their new team and new role. Suppose you are an owner of a small company or a human resource manager. In that case, you will benefit from this fascinating course as you will gain unique knowledge in recruiting, selecting, and onboarding. Enrol in this course today.
Start Course Now