The Poetry of T.S.Eliot
This free online course introduces you to three modernist poems by T.S. Eliot: Prufrock, Preludes and The Waste Land.
Publisher:

NPTEL
T.S.Eliot's early poetry shows a strong influence of the French symbolist tradition and this free online course explains this through discussions on: 'The Love Song of J. Alfred Prufrock', 'Preludes', 'The Waste Land'. You will deconstruct these poems to understand the mythic style and their urban, cinematic quality. Reading and analysing these poems will help you in acquiring an understanding of the literary style used and critical approaches.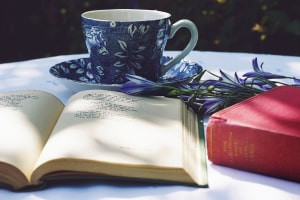 Duration

4-5 Hours

Accreditation

CPD
Description
This course on The Poetry of T.S.Eliot, discusses three works of T.S. Eliot: 'The Love Song of J. Alfred Prufrock', 'Preludes' and 'The Waste Land'. These are modernist poems and exhibit a certain tradition of writing, which is strongly influenced by the French symbolist tradition. The influence of Mallarme, Baudelaire and other French symbolist poets is felt strongly in Eliot's early poetry which is very symbolic. The poems discussed in this course, use metaphors to reflect metropolitan chaos, urban alienation, decadence and drudgery. The first poem that you will read and analyse is 'The Love Song of J. Alfred Prufrock' or in short, it is referred to as 'Prufrock'. This is the earliest of Eliot's major works and it was published in 1915. It examines the tortured psyche of the prototypical modern man, a man who is overeducated, eloquent, neurotic, and emotionally stilted. The speaker in the poem is Prufrock, who seems to be addressing a potential lover. But Prufrock appears to know too much of life and the poem ultimately becomes a narrative of loss of love. The poem is alive with certain metropolitan pointers; it is quite visual and cinematic. It is also very broken, fragmented and neurotic. You will learn how neurosis is a notable element in Eliot's early poetry and in much of modernist narratives.
The second poem that you will read and analyse, is 'Preludes'. It is a poem with six stanzas and is split up into four separate sections. The entire text has varying rhyme schemes and the stanzas have different patterns. The poem describes a series of images that reflect the metropolitan drudgery and decadence in visual and cinematic montage styles. You will learn how, in the poem, inanimate things are humanised and humans are made to feel machine-like to convey certain messages. You will analyse the agencylessness of existence in 'Preludes'. The third poem, 'The Waste Land', published in 1922, is about the collapse of European civilization. It is dystopian, and it's about everything coming to an end, be it spirituality or religion. You will gain an insight into how this poem reflects exhaustion, the crisis in communication, the collapse of communication and the complete ruin of human intimacy. The first section of the poem, 'The Burial of the Dead', introduces the varied themes of desolation and disillusionment. The section entitled, 'A Game of Chess', employs the technique of alternating narrations by different characters. 'The Fire Sermon' conveys how human relationships and sexual relationships keep degenerating into things which are essentially mechanistic and trash like in quality.
The style in Eliot's poetry is marked by numerous allusions and quotations from other texts and mythology. In 'The Waste Land', there are many highbrow references and quotes from Shakespeare, Homer and Baudelaire. 'Prufrock' has frequent allusions to other works such as Shakespeare's 'Twelfth Night' and 'Hamlet'. You will learn, how certain mundane conditions are used by the poet to produce the visual images of metropolitan mysticism. You will gain knowledge of the modernist style of mythic writing and abstract use of metaphors. Learning poetry and poetic styles helps in developing all forms of writing. The powerful and concise phrases found in poems develop your sense of expression and become a stepping stone to master all forms of writing. This skill is in demand in the media and communications industry. Those interested in literature will also benefit from this course, as it analyses the well known works of T.S. Eliot. Enrol today, in this free online course to learn from some masterpieces.
Start Course Now