The Kanban System - Lean Scheduling & Management Approach to Just in Time (JIT)
In this free online Kanban course learn about the Kanban System; context, elements, rules, principles & implementation.
Publisher:

S. M. Waqas Imam
This free online Kanban certification training course will familiarise you with the various aspects of the Kanban system, including lean scheduling and Just in Time(JIT) production. Popularized by Toyota, the Kanban system visualises industrial production through boards and cards. A known method for producing production efficiency, the Kanban system is applicable almost anywhere. Take this free online course to get using the Kanban system today.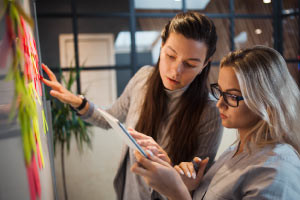 Duration

1.5-3 Hours

Accreditation

CPD
Description
Kanban is a lean scheduling system for delivering services, processes, and Just in Time (JIT) manufacturing. Kanban was developed by Toyota in Japan, to improve production efficiency. Kanban is one important method to attain JIT. The Kanban system picks the name from the Kanban board and cards that visualize production work within an industrial facility.
This course begins by covering the context of the Kanban system, and explains its history, and the success recipe for the Kanban system. The course also reviews the Just in Time (JIT) system, as well as other topics such as the comparison on push versus pull system, an explanation of the term Kanban, the basic Kanban model in a 3 bin system, what electronic Kanban involves, and the benefits of the Kanban. Next, the course explains important terminology related to the Kanban system which are grouped under significant titles such as the Kanban Metrics, Tools and Techniques, and the Practice.
The course also teaches about the implementation steps along with some important discussions on the type of the Kanban system, the principles of the Kanban system, PDCA approach in the Kanban, long term thinking for Kanban implementation, the conducive environment for Kanban implementation, and the important steps for its implementation. So, start this free online course today and in just 2 to 3 hours you'll learn valuable skills about the Kanban system.
Start Course Now