The Essentials of Leadership for Career Development
Learn the essential leadership values, principles, and skill sets for career development in this free online course.
Publisher:

Andrew LeMasters
In this free online course, learn how leaders can identify the traits of employees to ensure smooth communication. You will also learn how to tailor your leadership style to fit any circumstances. The importance of rapport, motivation, persuasion, as well as time and stress management, will be discussed. By completing this course, you will acquire the skill sets for required effective leadership at all levels and excel in your career. Enrol now!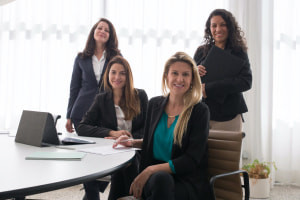 Duration

3-4 Hours

Accreditation

CPD
Description
Leadership is all about creating an enabling environment. Naturally, the kind of environment created is determined by the leader. In this free online course, you will study the seven-step process for effective leadership, as well as the systems for communicating effortlessly with your team. You will be shown how you can develop your ability to inspire people, and be adaptable in any circumstances. Leadership is almost like a puzzle; you have to figure out the pieces in order to create the big picture. As such, you will learn about the four characteristics of a successful leader. The DISC (Dominant, Inspiring, Supportive and Cautious) model, developed by Dr. William Marston (a Harvard psychologist), for understanding and relating with people of different traits will be discussed. You will be taught the key concepts of `effective time management, as well as the process of making the right decisions as a leader. The outcomes of leadership require understanding and building relationships with the members of your team. As such, the system for building cordial relationships between leaders and followers will be highlighted.
Next, the system for building a circle of trust with others as a leader will be examined. Study the various styles of leadership, and how to apply them to your values and ability to coordinate people. You will learn how to assess people according to their strengths and weaknesses. Then, the effects of using the wrong media for personality assessments will be pointed out. Also, learn how to use the After Action Review (AAR) technique for self-development. Find out the key concepts for building and maintaining rapport, as well as the various ways by which rapport can be ruined. The possibility of creating bridges of opportunities from every encounter as a leader will be identified. Furthermore, the techniques for persuading people to take the steps towards the right direction will be considered. Models that aid effective persuasion, as well as the strategies for avoiding confrontations during persuasion, will be explained. The sources of stress and the steps taken to cope with stress will be analysed. Then, the six main stressors that people face in their daily activities will be disclosed.
Next, you will study the principles and processes of project management, as well as the biggest reasons why projects tend to fail. Additionally, the five phases of the project management process will be elucidated. Learn about the Decisions, Authority, Needs, Connections, and Energy (D.A.N.C.E) method and how it can help you access the main stakeholders of a project. Discern the four types of dependencies that exist during the implementation of projects. Likewise, the two phases where the hiccups for a project schedule usually occur will be outlined. What are the changes that impact your project schedule? Which tasks directly serve to push you closer to your goals? This course will examine these subjects and consider the facts that surround them. Whether you are a parent, project manager, entrepreneur, or aspiring leader, by completing this course, you will acquire the most vital leadership skills to help you become a better parent, creative manager, great team leader, competent professional, and successful business owner. So why wait? Start this course today!
Start Course Now