The Creative Accountant: Developing Personal and Professional Skills
Improve your personal and professional creativity to enhance your management skills with this free online course.
Publisher:

Ross Maynard
Many people spend a lot of time dealing with transactions and reports every day. This requires professional skills to be handled with ease and efficiency. What better skill to acquire than the creative accountant's! This free online course will help develop your personal and professional abilities to help you become a creative problem-solver. Learn to be proficient at making decisions, managing your team effectively, and building your career.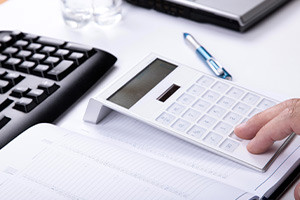 Duration

1.5-3 Hours

Accreditation

CPD
Description
As an accountant, you spend a lot of time dealing with transactions and reports every day and it's easy to get lost in details. For you to be able to handle these tasks with ease and efficiency, you need more than just technical accounting skills. You need to progress and grow as a professional and creative accountant. You need strategies and methods that can help you solve problems creatively and make decisions that have positive effects. This free online course addresses just that; developing your personal and professional creative accounting skills to be a more capable problem-solver and effective decision-maker. The course begins with an introductory topic that explains what the course is about and what will be gained upon its completion. Then, problem types will be examined, stating Critical Problem, Tame Problem, and Wicked Problem as the three main types to be evaluated. All three types will be briefly discussed in this first topic while their detailed examination will be carried out in later topics.
Next, You will be reviewing the percentage of change programmes that often fail and the reasons, according to Professor Grint, why most change programmes fail. You will examine the main factors that result in poor solutions to problems, listing a few reasons why we sometimes are unsuccessful at problem-solving. Thereafter, the first type of problem, the critical problem will be analyzed in detail. You will study the tools you can use when you are faced with such a type of problem. You will learn how to deal with critical problems and learn about things you can do to stop feeling overwhelmed when handling these kinds of problems. Then, another type of problem, the tame problem, will be discussed. You will come to understand how to identify these kinds of problems by studying their characteristics and examining some of their examples. Subsequently, the methods and tools for solving tame problems will also be considered.
Finally, some more tools for problem-solving such as brainstorming, forcefield analyses, and the four-frame model will be highlighted. Challenges to effective brainstorming will be discussed and the four-frame model will be reviewed in detail. Also, You will begin the exploration of the wicked problem, which is the third type of problem. You will review some of its examples along with some characteristics to be able to identify such problems when you encounter them. Then, some strategies for dealing with wicked problems will be analyzed, considering some tools that will help in handling such problems. The solution-focused approach, another method for problem-solving will be evaluated in detail, along with some tips on how to become a change agent. If you have been looking for ways to take your creativity as an accountant to a greater height, solve problems from a broader perspective and make better decisions at all times, then this is the course for you. Don't waste any more time; signup and start learning today.
Start Course Now