The Art of Effective Communication
Discover the most powerful secrets and best techniques to be an outstanding communicator with this free online course.
Publisher:

EntrepreneurNOW Network
These are the times of instant messaging and fleeting attention. How best you communicate decides your success or failure. Effective and successful communication is a combined task that includes public speaking, presentation skills, persuasion, listening and body language. This course bundles all these individual skills to help you become a master communicator on a winning spree. Join today and be ready to create your own success story.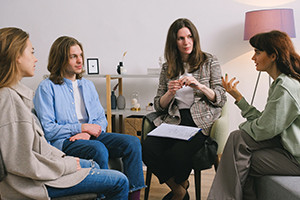 Duration

3-4 Hours

Accreditation

CPD
Description
From the very start, life is a series of communications. From the innocent gestures of children to the persuasive maneuvering of adults, effective communication is the most important key to influencing and winning over your audience and accomplishing your aim for them. But not everybody is adept at playing this game. You may be one of those who always lose out on that lucrative contract, a job or sales pitch as you were unable to influence your customer, prospect or interviewee just because you could not successfully express your thoughts. You know you need help with communication but believe it is your bad luck that you weren't born with the proper skills. The good news is that effective communication is not natural but can be learned and improved upon with practice. 'The Art of Effective Communication' is a self-correct class designed to help you master these skills. It is designed by TJ Walker, a world-class public speaker, trainer, bestselling author and communications expert. It combines all the best techniques and secrets of public speaking, presentation, persuasion, listening and body language skills.
We have divided this course into different topics. Each topic teaches all the skills required to help you become an outstanding, persuasive communicator through interactive lessons. In addition, the tutorials guide you through all the best-kept secrets, tricks and techniques of public speaking presentation, compelling communication in business, effective listening and body language in the workplace to help you become adept in winning over any communication encounter.
This course is the ultimate course in communications and is a single solution for all your communication skills and training needs. You'll learn to speak more confidently and develop your persuasive and listening skills. You'll discover how to improve your body language and learn to use it more effectively in the workplace. This course is ideal for everybody - irrespective of their age, gender, experience, or qualification - who wants to win over an audience, develop charisma, captivate people and persuade them to do what they want them to do. So join the course today and accomplish your dreams and goals!
Start Course Now