The Accounting Cycle and Financial Statements
Master the core basics of accounting standards and cycles, financial statements and cash flows with this free course.
Publisher:

Saylor Academy
Join us as we do a dive deep into the basics of the accounting cycle and financial statements. You will master all the steps involved in financial accounting processes and, most importantly, you will learn about the important rules that govern accounting. This knowledge is crucial to anyone running their own business or wanting to progress in a corporate, retail or financial services career.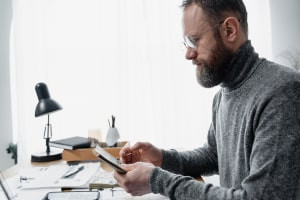 Duration

1.5-3 Hours

Accreditation

CPD
Description
This course covers the most important parts of financial accounting; it is for everyone who wants to take their accountancy skills to the next level, whether you are a beginner or professional who wants to brush up their rusty knowledge. You will learn and understand the fundamentals of the rules that govern accounting conventions and standards. These will help you to know the differences between generally accepted accounting principles (GAAP) constraints, assumptions, and principles, and the role they play in the preparation of financial statements.
Other modules will introduce you to important topics such as the full-disclosure principle, which highlights everything that needs to be disclosed to avoid action by law enforcement agencies, a key part of protecting your reputation. You will also understand the importance of disclosing financial statements to the Securities and Exchange Commission (SEC) if you do work in the United States. Furthermore, study the principles of accounting transactions, the accounting process, completing the accounting cycle, basic accounting concepts, balance sheets and income statements, cash flow statements, financial statement ratios and calculations, and the direct and indirect methods for the preparation of cash flow statements.
Most importantly, you will gain knowledge of various accounting entries and understand how transactions affect the running of a business. There is also a 'Beginners' Guide to Financial Statements' module that will walk you through the foundational elements of basic accounting and reading financial statements. The 'Accounting Cycles' section will explain the complete accounting cycle in theory and practice through a series of videos, from journal entries to financial statements.
Start Course Now