Teaching ESL using Games and Activities
Make teaching ESL fun and interesting by including games and activities in your lesson plan.
Publisher:

Nikolas John Cakebread
This free online course is designed to help English Second Language (ESL) teachers worldwide find more exciting and fun learning methods through interactive games and activities. The language barrier poses a lot of difficulties in one's ability to communicate and express oneself. This course will help you keep your pupils entertained and engaged throughout your learning plan.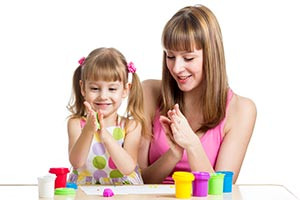 Duration

1.5-3 Hours

Accreditation

CPD
Description
Children are unique, with varied personalities and peculiar learning styles. It's your responsibility as an English Second Language (ESL) teacher to take into account your students' personalities and learning styles. This course will provide you with a general overview and understanding of incorporating games as an integral part of the learning process for young and older learners. When children learn their first language, they listen more than trying to speak. They watch their parents and copy them with actions like grabbing, touching, holding, looking, hitting and more. By integrating games and activities in class, you will help recreate the early learning environment that they used to build their first language. Using games can encourage many learners to sustain their interest and motivate them to learn. You will learn the three primary learning styles and how to use this knowledge to observe, identify and understand your students. This will enable you to plan your lessons or modify your teaching methods. In the end, you will be able to provide the appropriate activities to suit learners at various levels. Apart from learning the numerous advantages of using games to teach, we'll also show you when to use games and how to choose games and interesting activities for your class.
Furthermore, you will learn different games, methods, and rules applicable to each game. You will learn the purpose of each game and how to achieve your teaching goals with these games. For example, using 'days of the week' to get the students acquainted with the days of the week. You can use games to teach your students different topics and to build their vocabulary. Games like the 'greeting game' can get them to ask questions and encourage student-to-student interaction. You can also use games as a reward system and motivation to speak loudly and clearly in the classroom. This will make your students eager and willing to participate with enthusiasm. Most children learn best when they work together as a team. Games such as 'passing pairs' will encourage students to participate in cooperative group learning activities and promote teamwork. You will also learn how to use games such as the ABC song to teach your younger learners and students who learn best by tunes and lyrics. There are many games which you can use to spark interest to learn among your students. However, the student's interests and ability to participate fully in the games and activities largely depends on your level of excitement and enthusiasm. You will learn how to add variations to games to make them more exciting. You will also learn how to use any game in more than one way to achieve success. 
Learning becomes significant and pleasant when it is spiced up with fun activities and games. This course is designed for innovative, creative, fun-loving ESL teachers looking for more delightful means of teaching their students to secure optimum results. By taking this course, you will amass a wealth of knowledge of different games and activities that you can employ to engineer effective learning and guarantee students' success. You will be able to creatively design your own game, methods, and rules for your students. Start this course today!
Start Course Now