Tamil for Beginners
This free online course will teach you the basic vocabulary words to speak, read and understand the Tamil language.
Publisher:

Stay Curious Media Ltd
This free online course is the perfect starting point for anyone interested in learning the Tamil language. You will learn the very basics of the language such as greetings, manner vocabulary, numbers, and colour. You will also focus on the Tamil alphabets so that you can read and pronounce the Tamil words correctly. Also, the course will cover food, drinks, and animals vocabulary in the Tamil language. Enrol today.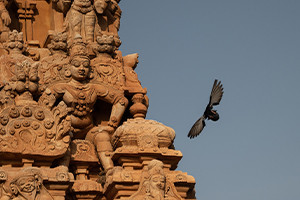 Duration

1.5-3 Hours

Accreditation

CPD
Description
The Tamil language is one of the longest-surviving classical languages in the world and it is the official language of Sri Lanka, Singapore, and a few Indian states. This free online course will begin by first covering the greetings part of the language and will give you the basic words that you need to speak and introduce yourself in the Tamil language when you meet someone. You will learn vocabulary words like hello, good morning, afternoon, and evening. Then, you will study common vocabulary words used to show manners. Also, you will explore the numbering system in the Tamil language. Each number will be broken down so that you will be familiar with the compositions and how they are pronounced.
Next, you will learn about colours in the Tamil language. You will be shown all the common and basic colour vocabulary words. Then, you will study some important objects such as tables, chairs, books, etc. in Tamil and use these object vocabulary words and the colors to form sentences in a practice section. Moreover, you will be studying some foods, fruits, and drink-related words to help you order foods and drinks when you find yourself in a restaurant or grocery store run by people who speak the Tamil language. You will also be provided with some propositions and verbs to help you form sentences with the foodstuff in a practice section. Also, you will discover that the Tamil alphabet has 31 letters. 12 vowels, 18 consonants, and 1 special character. Each letter and its pronunciation will be discussed in detail with examples to make it easy for you to identify.
Furthermore, you will be introduced to some common animal vocabulary words with verbs to help you form sentences in the Tamil language. Then, you will study some important verbs as well as how to conjugate those verbs with pronouns like I, you, we, they, etc. The manner in which the words of the verbs changes when conjugated will be highlighted. You will also discover that the word "they" in Tamil has two vocabulary words. (1) Used for humans, and (2) used for non-humans. This course is made particularly for beginners with no history of understanding or speaking the Tamil language. Also, since the Tamil text is not easy to read, each lesson will be taught with the Tamil text, the English transliteration or pronunciation, as well as the English meaning. Each lesson is also accompanied by numerous examples and exercises to help you understand and practice what you are learning on your own. So, do not delay, signup, and start studying the Tamil language today.
Start Course Now